Like this post? Help us by sharing it!
This post is part of our family month – during which we're promoting all things family across our destinations in Japan, Vietnam, Cambodia, Laos and Burma. Today, Mark and Rie offer up a few useful phrases to have in your back pocket if you're travelling with a baby in Japan! To read more of their advice on travelling with a baby, click here.
For those who have roots in two countries, like Inside Japan's Mark and Rie, travel with a baby is a necessity. Luckily as they both speak fluent Japanese, getting around wasn't a problem when they last flew back with baby Jun – but if you aren't as linguistically flexible, things can be a little tougher. Luckily, Rie was kind enough to throw together this list of useful phrases, so you never need to be lost at sea when travelling with a baby in Japan.
Useful phrases for travelling with a baby in Japan
My child / baby is x months / x years old
私の子供は x ヶ月/ x 才です
(Watashi no kodomo wa x kagetsu/ x sai desu?
Highchair / baby chair (e.g. at a restaurant) / do you have a highchair?
ベビーチェア/ ベビーチェアはありますか?
(Baby chair / baby chair wa arimasuka?)
Pushchair (stroller) / can I take my pushchair?
ベビーカー/ベビーカーを持ち込んでもいいですか?
(Baby car/ baby car o mochikondemo iidesuka?)
Bottle warmer / can you warm this milk?
哺乳瓶ウォーマー/ミルクを温めてもらえますか?
(Honyubin warmer/ Miruku o atatamete moraemasuka?)
Where can I get baby food?
どこで離乳食が手に入りますか?
(Dokode rinyushoku ga teni hairimasuka?)
Do you have any antiseptic / a plaster?
消毒液/ばんそうこうはありますか?
(Shoudokueki/bansoukou wa arimasuka?)
Do you have child-minding service?
託児所はありますか?
(Takujisho wa arimasuka?)
Do you have child medicine for temperature/pain?
小児用の解熱剤(げねつざい)/鎮痛剤(ちんつうざい)はありますか?
(Shouniyou no genetsuzai/chintsuzai wa arimasuka?)
Where can I find a doctor? my baby is ill…
小児科はどこですか?子供が病気なんです。
(Shounika wa dokodesuka? kodomo ga byoukinandesu.)
Can I take a picture of my child here?
子供の写真をここで撮ってもいいですか?
(Kodomono shashin o kokode tottemoiidesuka)
Do you have a cold compress/ice pack?
アイスパックはありますか?
(Ice pack wa arimasuka?)

Vocabulary
Nappy / diaper おむつ (Omutsu)
Baby changing facilities おむつ交換用ベッド (Omutsu koukanyou beddo)
Baby meals / child meals 離乳食 / キッズメニュー (Rinyushoku/ kids menu)
Straw/sippy cup ストローのついた乳幼児用カップ (Straw no tsuita nyujiyou kappu)
Bib よだれかけ (yodarekake)
Crayons クレヨン (crayons)
Child's menu キッズメニュー (kids menu)
Whole milk 牛乳 (gyunyu)
Formula 粉ミルク (kona milk)
Nursing room 授乳室 (junyu shitsu)
Wipes おしりふき (oshirifuki)
Cot (crib) ベビーベッド (baby bed)
Cutlery/spoon for my child 子供用のナイフ・フォーク・スプーン (kodomo you no knife, folk, spoon)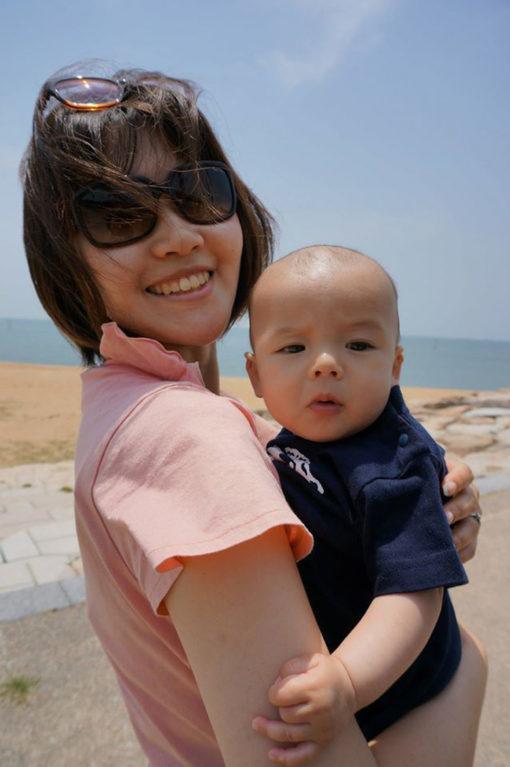 Everybody who takes their little ones to Japan comes back full of how kind and helpful the Japanese are – especially to those with a child – so you can be certain that a smile and a few helpful phrases will go a very long way!
Get in touch with one of our experts to find out more about family travel in Japan, or visit our dedicated family page for lots more inspiration.
Like this post? Help us by sharing it!