Like this post? Help us by sharing it!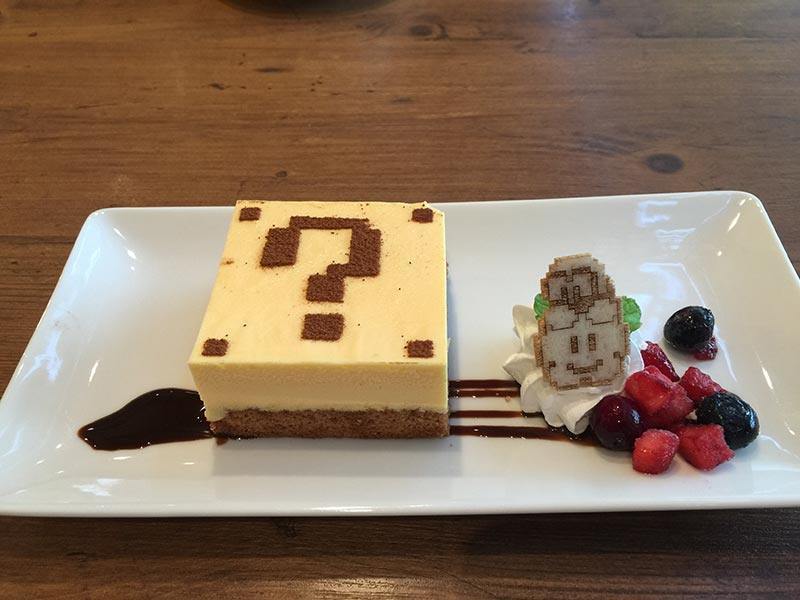 This year marks the 30th anniversary of the venerable Super Mario Bros. series and, in addition to making millions the world over suddenly feel very old, Japan celebrated by doing what they do best – creating themed food!
In partnership with Tower Records, Nintendo took over three locations in Tokyo last week in order to celebrate the paunchy plumber and his friends. In addition to selling limited edition goods, the in-store cafés offered dishes inspired by the ground-breaking game series.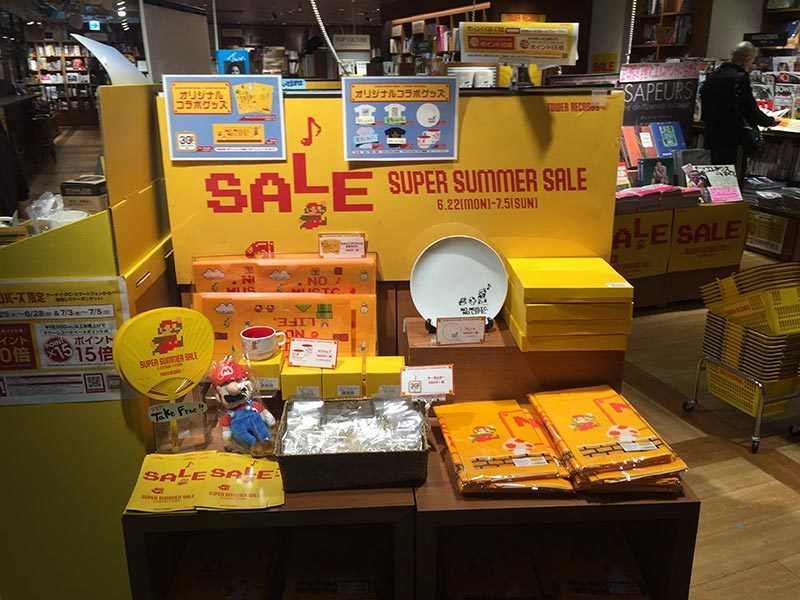 The Tower Records in Shibuya was decked out in Mario decor. The entrance had even been transformed, with a giant Mario standing atop two massive, and instantly familiar, green warp pipes. The instantly recognisable warp pipe sound effect was even used when entering and exiting the front door!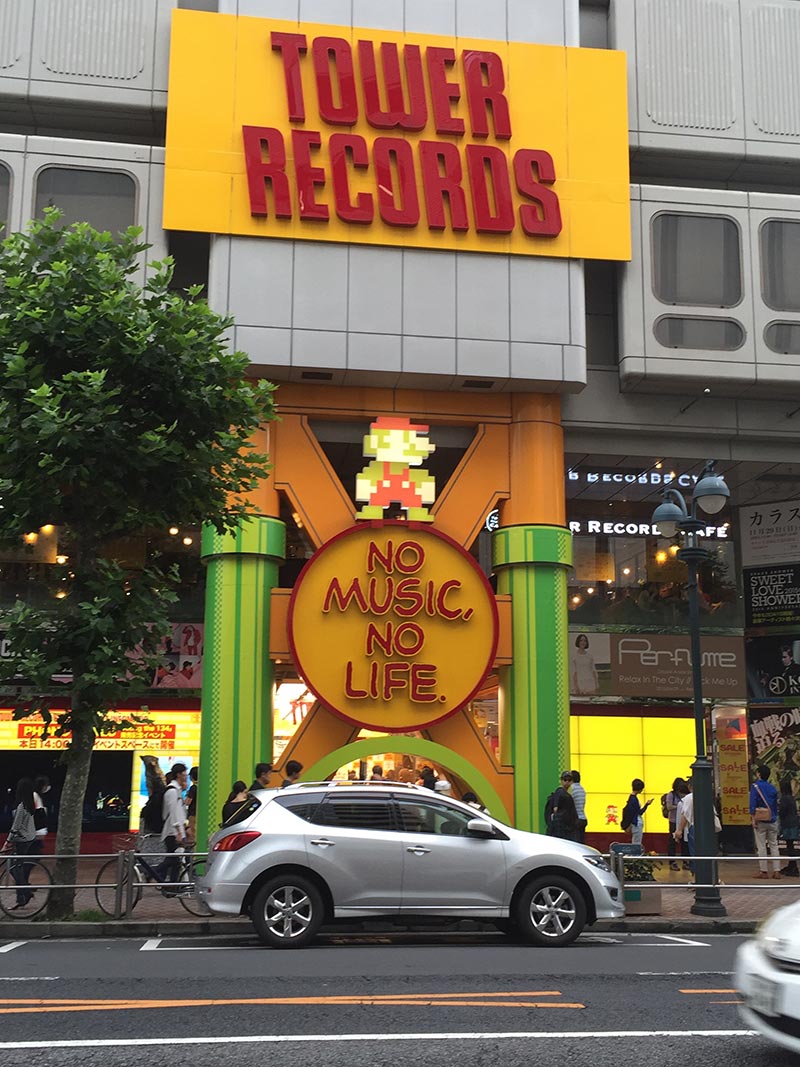 Upon entering, the sounds of various Mario games could be heard throughout the café. Giant projection screens were hung, playing the collected Mario games throughout the years, from the original Famicom (NES) to the newest Wii U release. The café was festooned with assorted Super Mario Bros. figures and posters, as well as pictures and special collaborative artwork.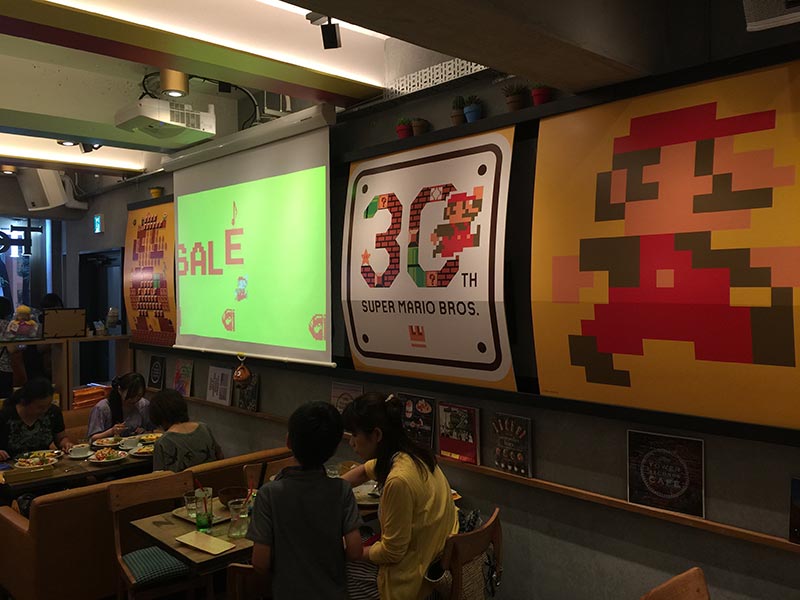 Each of the three venues had different Mario-inspired offerings, including a main course, drink, and a dessert. Let's take a look at some of them!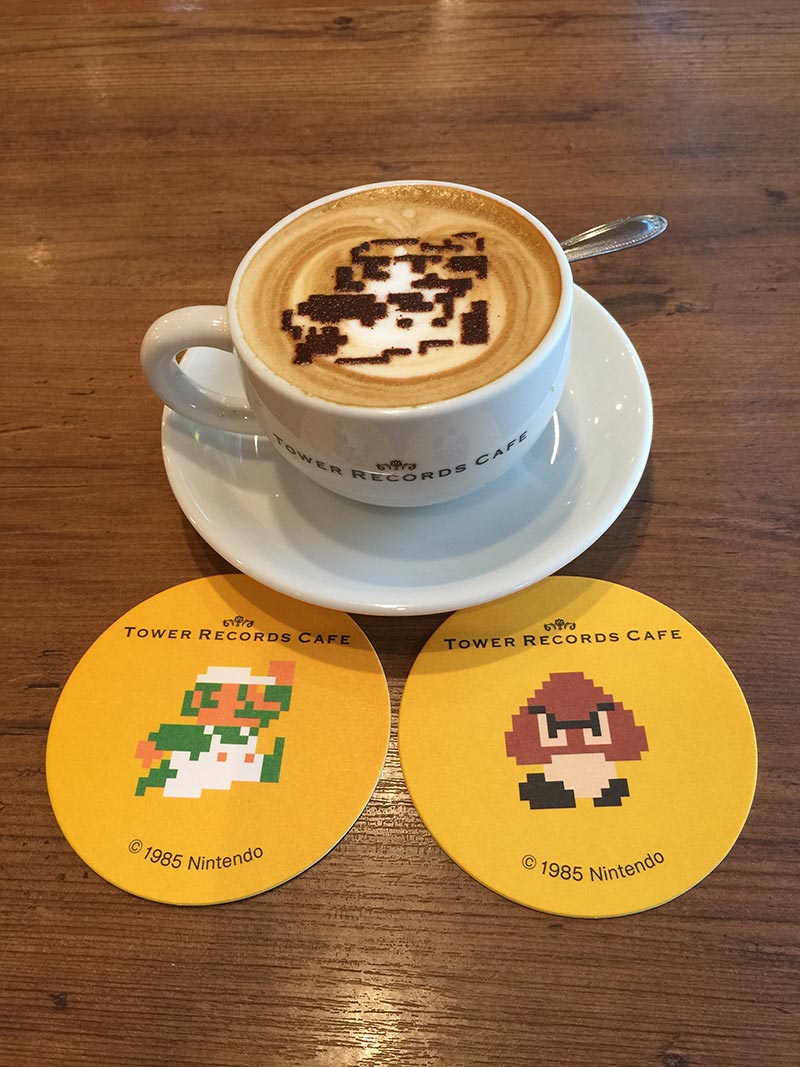 I started off with a Mario latte. It was tasty and quite visually interesting! The drinks even came with free Super Mario Bros. coasters. Very cool!
Next up, I ordered an omelette dish with seasoned rice on the inside. Again, very cool use of the Mario aesthetic and delicious as well!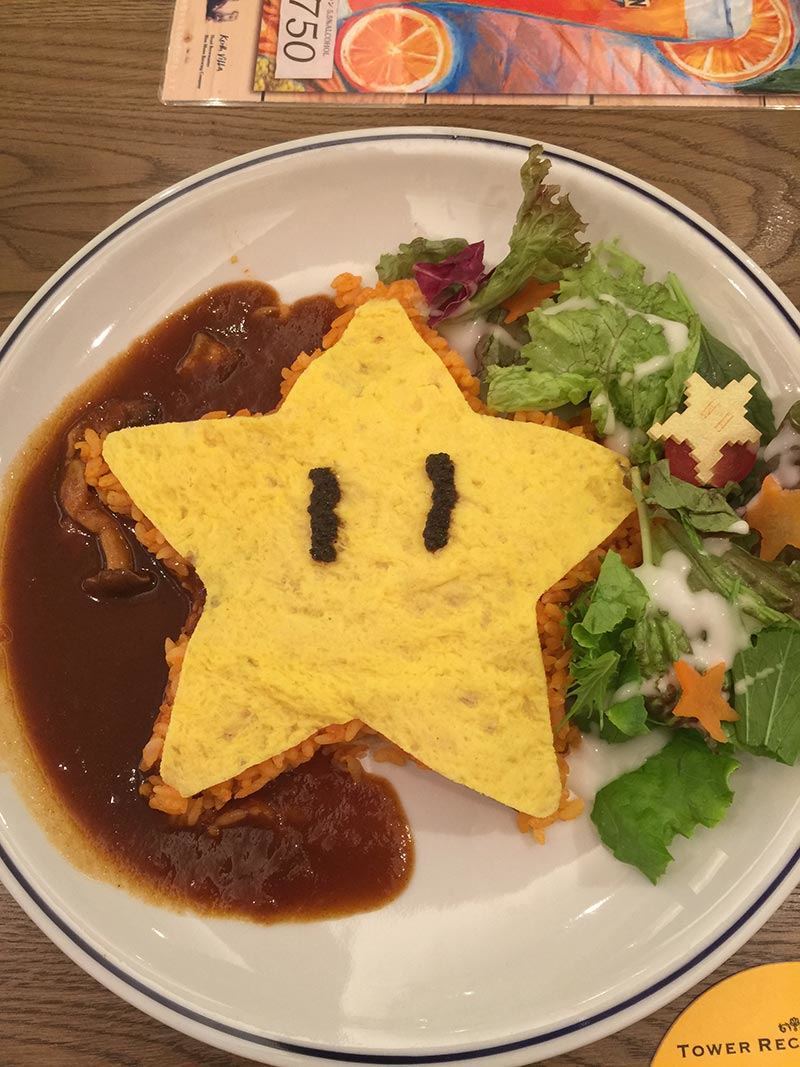 Then, I ordered the tiramisu shown at the top of this post. Man, was that good. It was so good in fact, that I'll post another picture of it: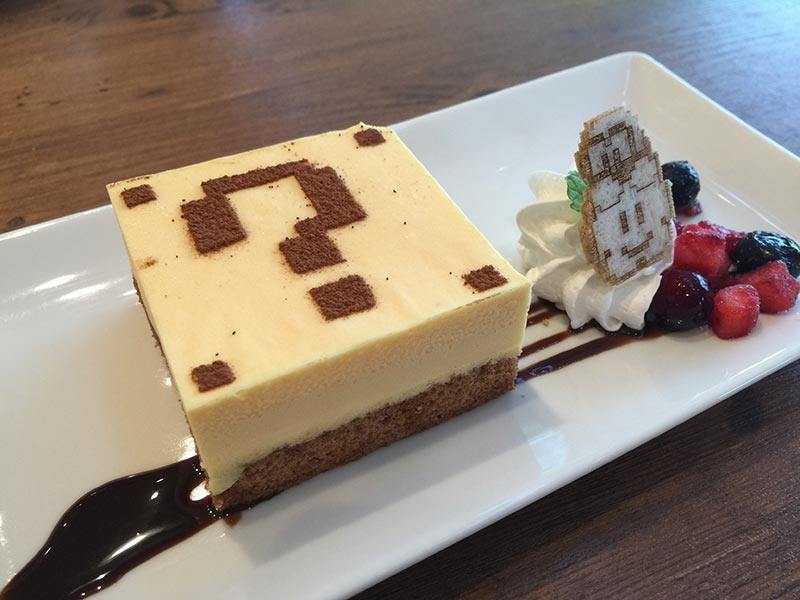 Getting full, I decided to just order a couple of things at the next stop, in Omotesando. First up, I ordered a Petey Piranha Plant drink: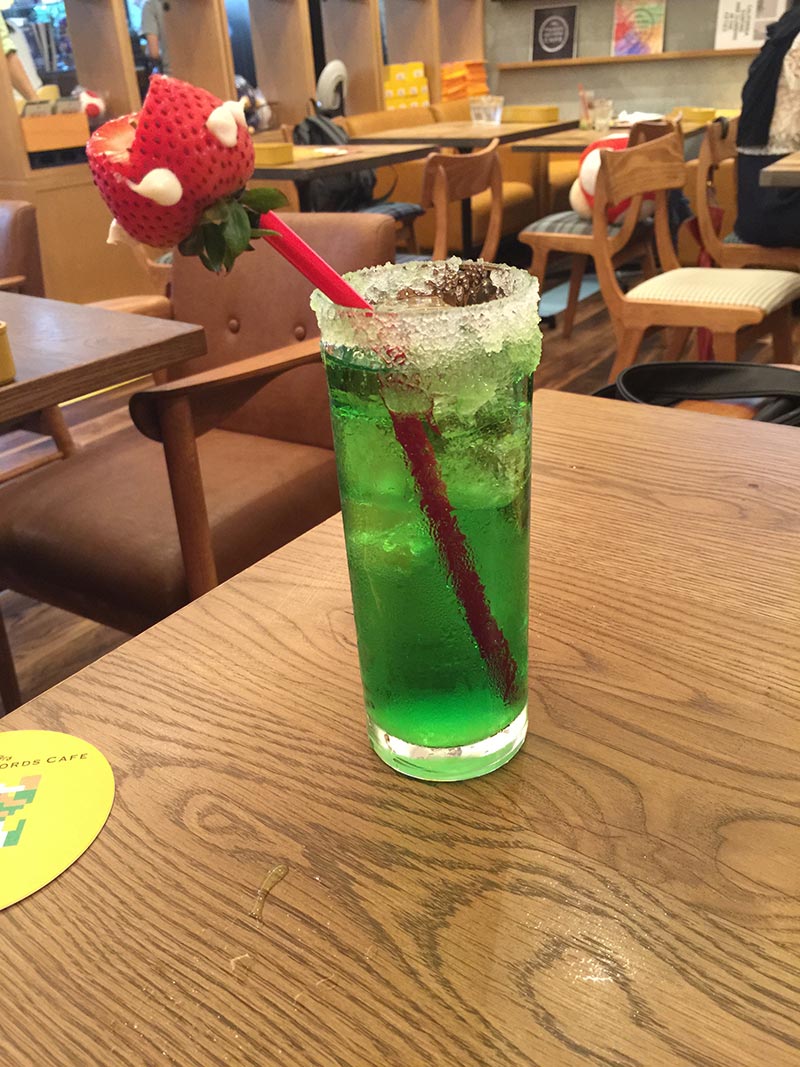 Then I decided I needed to wash that drink down with some dessert. So I ordered some waffles: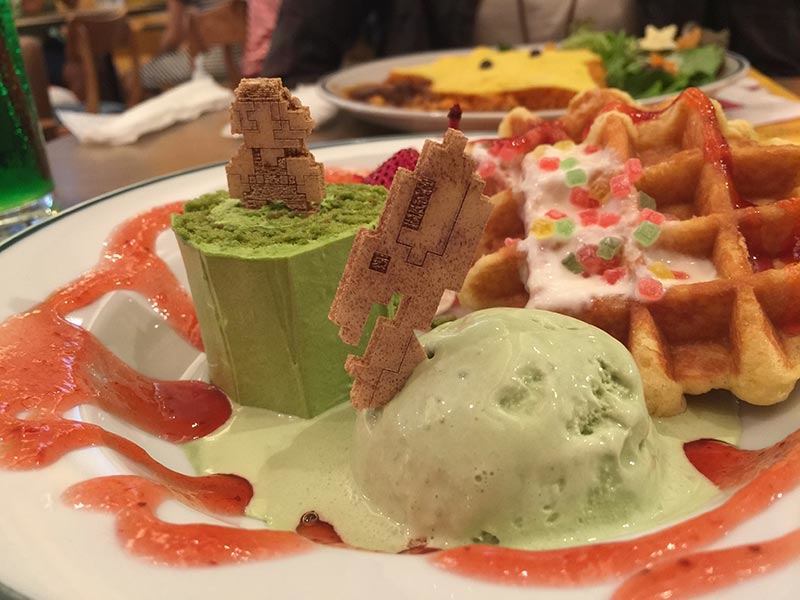 All in all, it was a great time. I got to eat some delicious food whilst also helping to celebrate a big part of my – and I suspect a lot of others' reading this blog – lives. With the announcement this week of Super Mario 30th Anniversary Live, a series of concerts set to perform in Tokyo and Osaka later this year, it seems Mario's anniversary will not be over any time soon. Here's to 30 more years!
Like this post? Help us by sharing it!