Like this post? Help us by sharing it!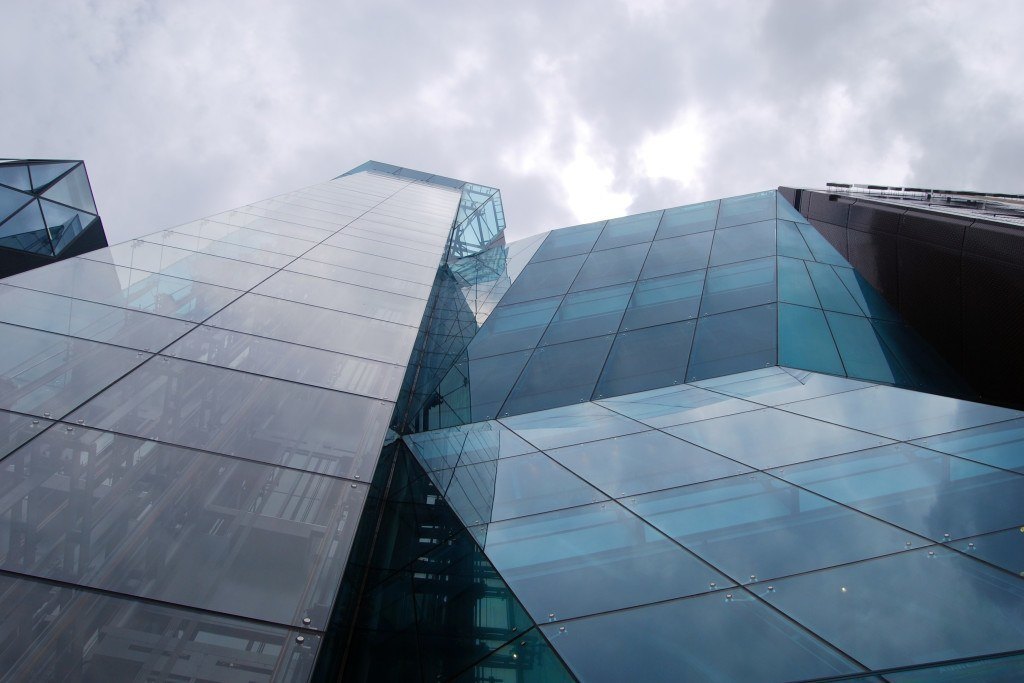 Few places in the world have such a wealth of cutting-edge architecture as Tokyo. Partly due to necessity, being at once one of the planet's most seismically active zones and densely populated regions, mandating technological innovation and thoughtful use of space. And also partly because of a belief that if something is worth doing, it's worth doing right…and beautifully, regardless of the cost; an idea seemingly discarded in many other cities around the globe.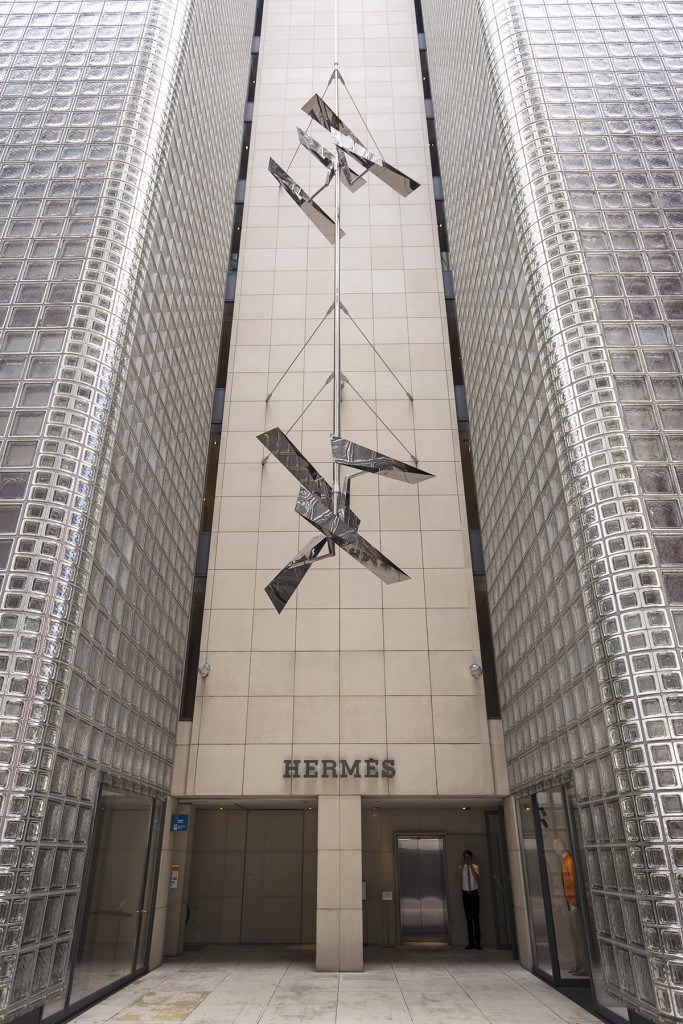 Where to begin? A valid question indeed. Why not start with the precious real estate of Ginza and its luxury brand stores? Maison Hermès by Renzo Piano supposedly started the architectural wave that would return the neighborhood to its former glory in 2001. Armani, Dior, Gucci, Chanel and others would soon follow, each with eye-catching facades, redefining their building as an artistic gift to passersby. De Beers Jewelers plays more with its silhouette than its surface, resembling a chic melted steel and glass structure. For a departure from the ultra-modern, visit the Kabuki-za (Tokyo's premier kabuki theater), recently renovated by acclaimed Japanese architect, Kengo Kuma. Fortunately for us, Kuma was inspired to pursue architecture after seeing Pritzker Prize winner, Kenzō Tange's work for the 1964 Tokyo Olympics. Tange was influential in the development of the Metabolist Movement in Japan, one of his students, and proponent of that movement, Kisho Kurokuwa, designed the nearby Nakagin Capsule Tower. Metabolism in Japan believed in the fusion of architectural science with organic growth, and according to Kurokawa, his unmistakable capsule tower was envisioned as a living organism that could adapt and mutate to fit with the times or circumstances. Each cube could be detached, shipped whole, and reattached to another structure. Quite literally moving house.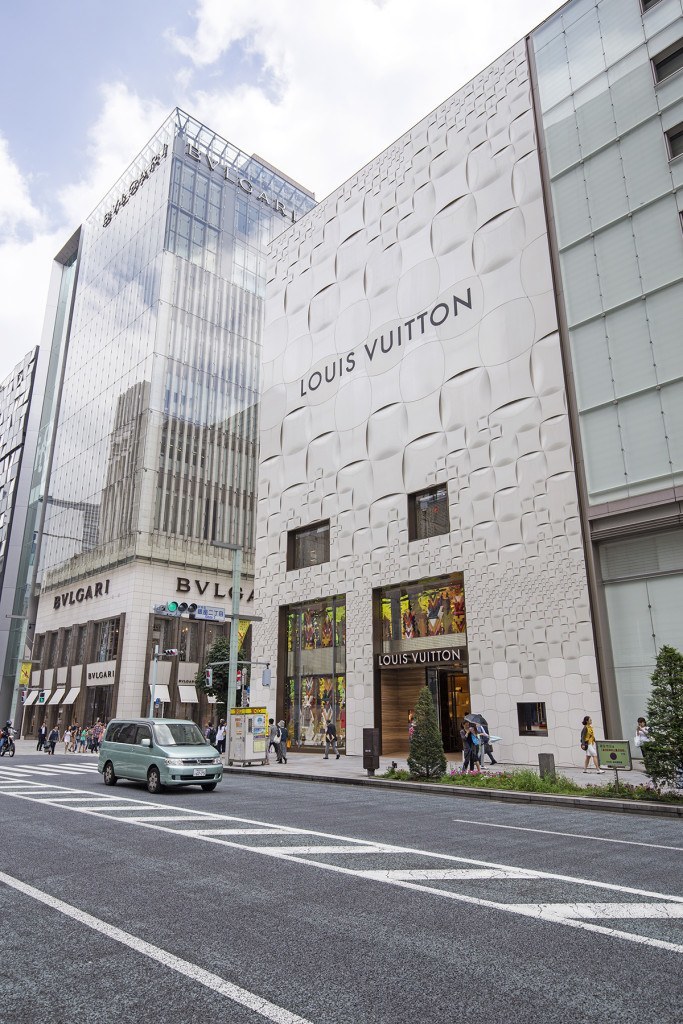 Hop on the Ginza line to its terminus at Shibuya Station to witness the world's busiest crossing before planning your foray into Omotesando by way of Harajuku, or either Meiji or Aoyama Boulevard. Adjacent to Yoyogi Park, you can see Tange's stadium, the precursor to the propagation of impressive projects by domestic talent. You would be forgiven for taking a short break to visit the Blum & Poe or to immerse yourself in the world of teen fashion on Takeshita Street before returning to the gloss and gleam of high society on Omotesando. Though not widely known outside of Japan, Hiroshi Nakamura's Tokyu Plaza, with its kaleidoscopic entry and rooftop oasis, is a fresh take on a department store at the intersection of Meiji and Omotesando Boulevards. Self-taught architect and Pritzker Prize winner Tadao Ando has Omotesando Hills nearby, an upscale shopping mall. Like much of Ando's work, its unassuming exterior belies great depth within, in every sense of the word.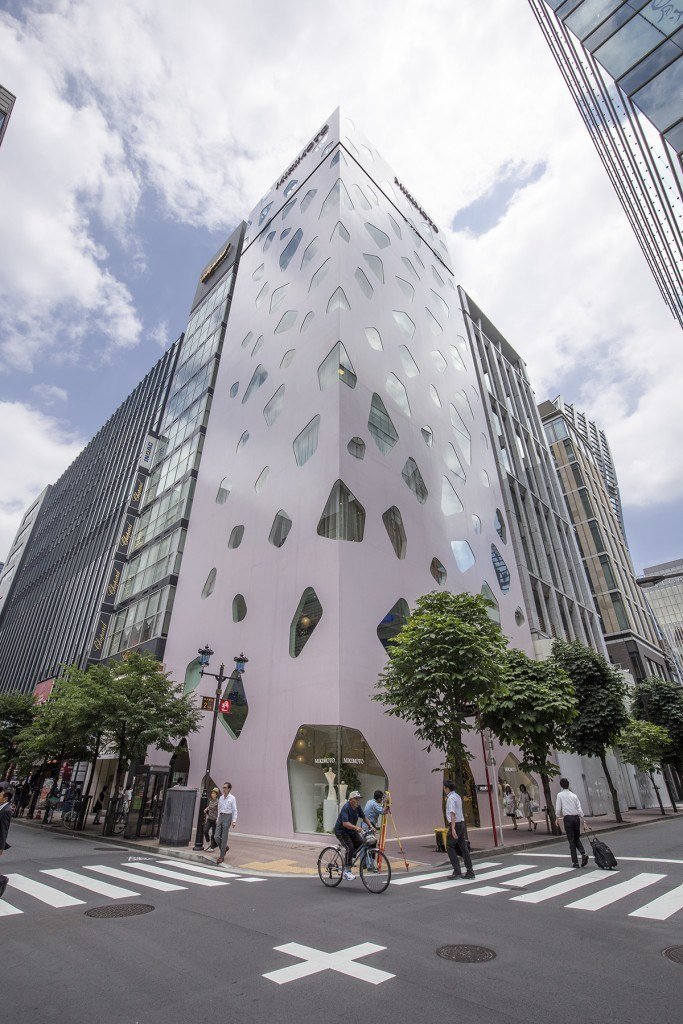 The number of award-winning architects showcased on Omotesando Boulevard and its immediate environs is nearly overwhelming, many of them Pritzker Prize recipients, architecture's highest honor. As you walk gently uphill in the direction of Roppongi Hills, you come across one eye-popping three-dimensional statement after another. TOD's by Toyo Ito, the Prada building by Herzog & de Meuron, The Jewels of Aoyama by Jun Mitsui & Associates, who also designed the De Beers building in Ginza and The Ice Cubes in Shibuya. Sunny Hills and the Nezu Museum by the aforementioned Kengo Kuma complement each other well. One wows you with its chaos, the other with its calm.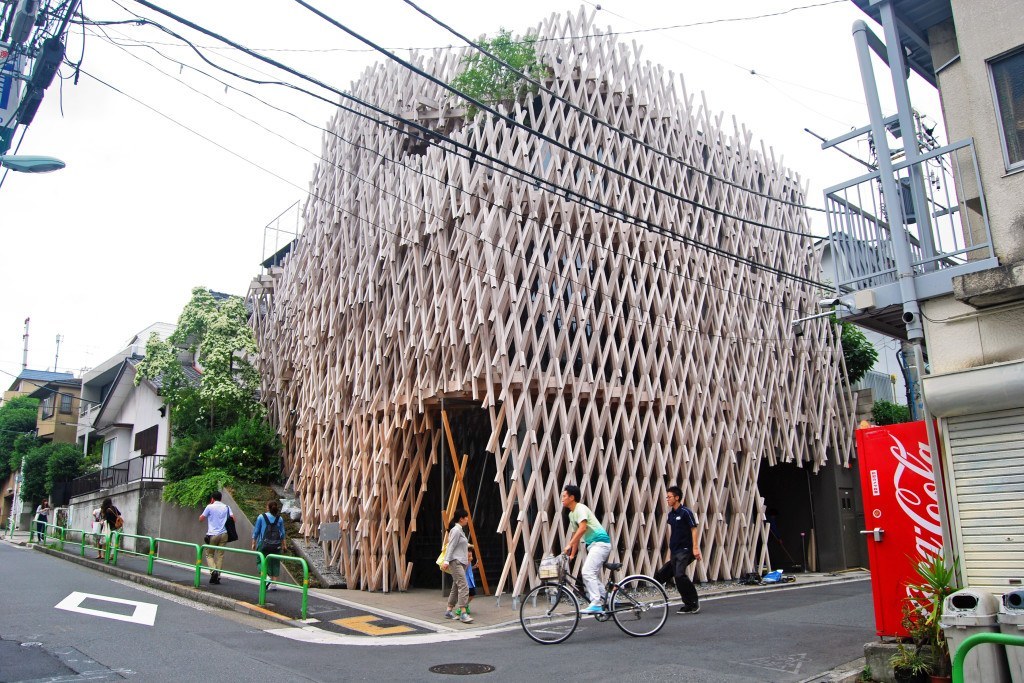 Commune 246 makes for a great place to grab a quick, healthy and delicious lunch, with its many international food stands and Bohemian atmosphere. Afterward, if you feel like some retail therapy in the form of traditional Japanese tableware, Aoyama Square is a great one-stop shop. Or, if you're interested in a more contemporary take on tradition, WA SPACE, tucked down backstreets in Akasaka, is well worth a visit.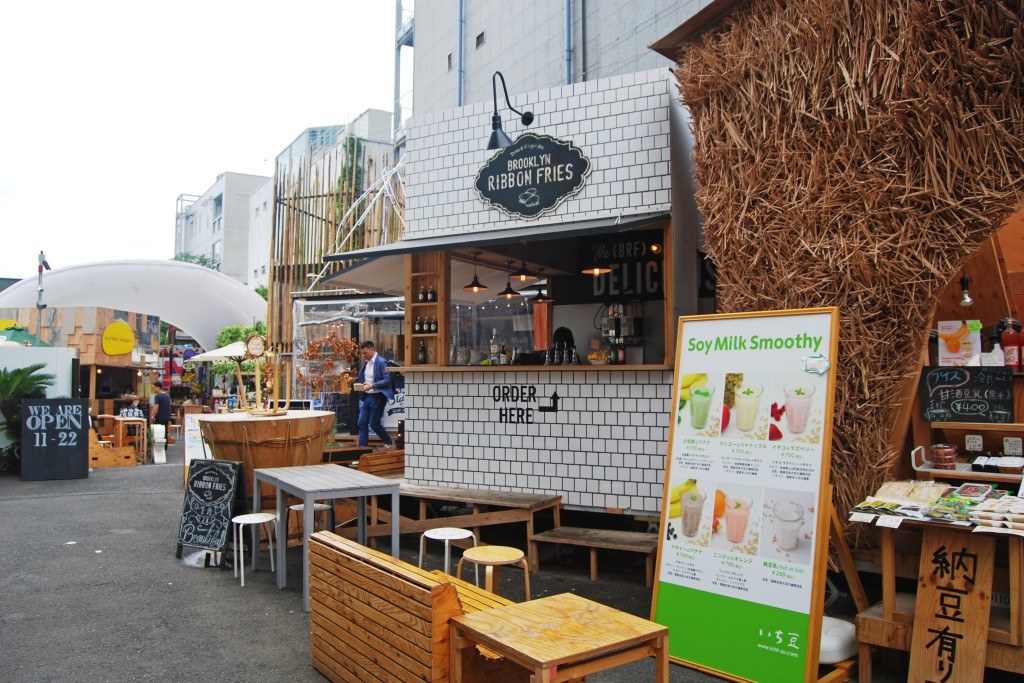 To round out the day, you can continue on to Roppongi, where you'll find The National Art Center, Tokyo designed by Kurokawa. The Mori Tower in Roppongi Hills was probably beckoning you as you looked down Omotesando Boulevard from Harajuku; the sprawling city views from its rooftop observatory are as impressive as its forward-looking design, supposedly inspired by samurai armor. Tokyo Midtown, less than a kilometer away, is where you'll find Ando's 21_21 Design Sight.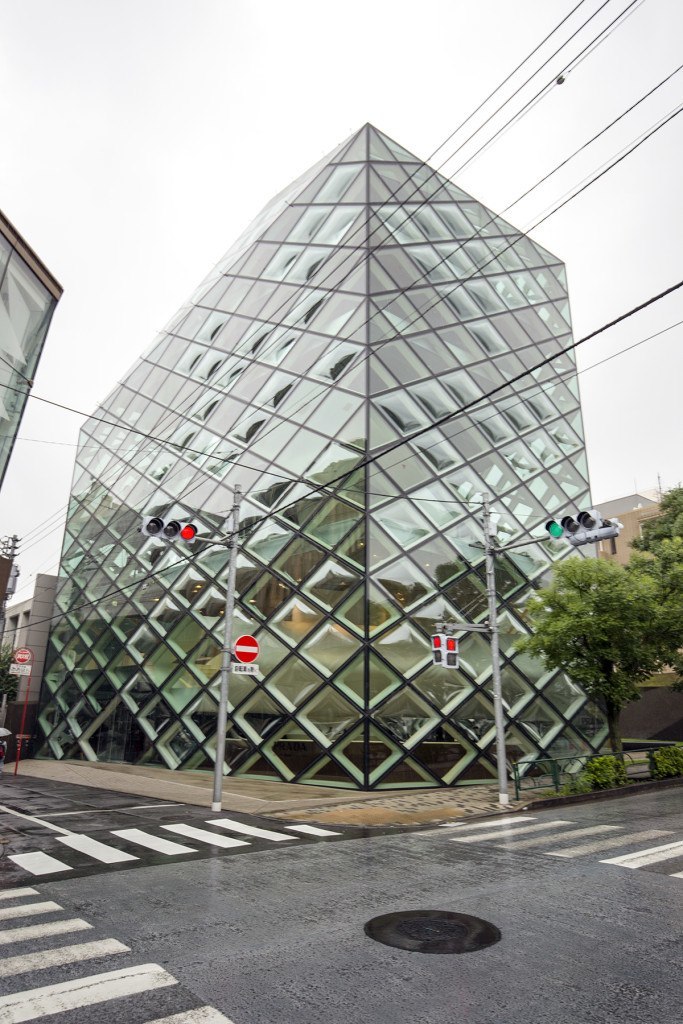 It's difficult to appreciate just how vast an urban sprawl Tokyo really is. While there are many gems sprinkled about, you could easily spend a week hopping around from place to place and feel like you'd barely scratched the surface. However, the areas detailed above tilt the scales of time and treasure in your favor.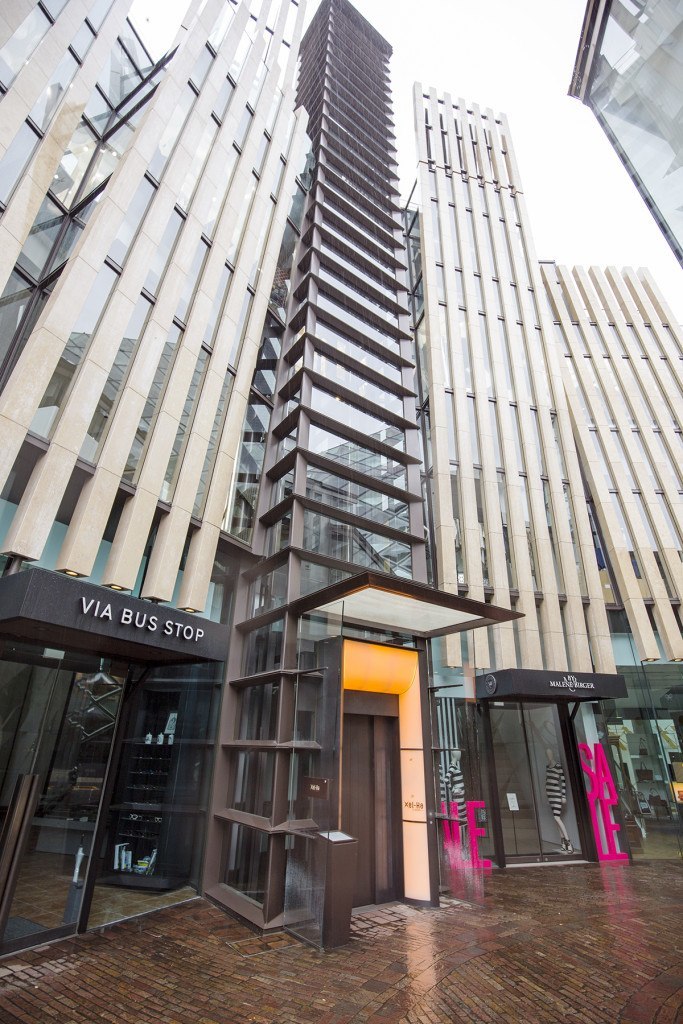 Bring a good pair of walking shoes and enjoy!
Like this post? Help us by sharing it!