Like this post? Help us by sharing it!
For those of you heading out to Japan with us this year, we thought we'd run a little competition to make your trip even more special.
All of our small group tours and self guided customers will receive a carefully crafted and personalised Info Pack which will have all you possibly need to get you from A to B in Japan (you will recieve the Info Pack approximately four weeks before your departure).
The Info Pack has everything you need to know for your trip – Which trains/bus/ferry to catch and where to get them, your hotel guide and easy to read map and directions along with destination guides for each place you visit with our 'inside' tips on where to go and what to do with all the essential info in English and Japanese, ensuring that your trip runs smoothly and that you don't miss out. Here is what the Telegraph said about the Info Pack. This little book does a lot for you when travelling through Japan, so we wanted to give the InfoPack some love.
All you need to enter to do to enter the #MyInfoPack competition is grab your camera and take a picture of you with your Info Pack in Japan.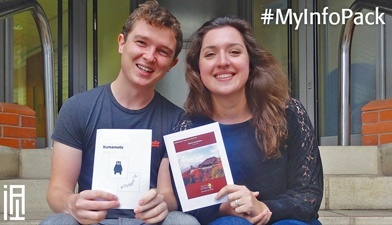 Just to clarify, here's what you need to do..
1) Take a picture of you with your InfoPack in Japan
2)  Send your picture to me ([email protected])
– or even better, post to your Facebook or Twitter and share with InsideJapan.
3) Use #MyInfoPack and mention InsideJapan
4) Get your picture to us or posted on social media by June 30th 2015!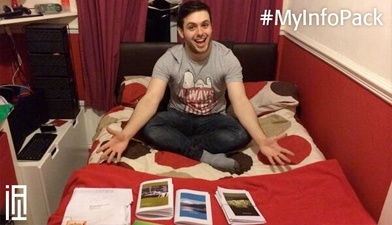 We have lots of little Japan prizes including Lucky Cats, Hello Kitty goods, Ghibli DVD's and a nice camera too.
We will give a prize to..
1) The person who posted the most interesting picture with #MyInfoPack
2) The person who posted the most pictures of #MyInfoPack
We hope you have a fantastic time in Japan and we look forward to seeing your photos!
Ki o tsukete (Take care),
The InsideJapan Tours team
Like this post? Help us by sharing it!