Like this post? Help us by sharing it!
A holiday in Japan can be the trip of a lifetime, but staying on budget in a foreign country poses a challenge. Use these tips to keep expenses low when using the yen.
Cash or charge?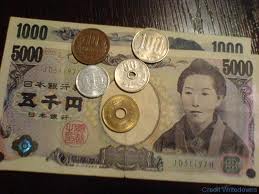 While it's a good idea to carry your card around as a backup payment method, you should pay cash for most purchases. Americans traveling to Japan should note that not all merchants take American credit cards and cash is the rule of thumb for small shops. Travelers cheques are another option in getting value for your buck, but are more of a challenge to change in Japan as not all banks exchange them.
Where to exchange money
One of the easiest ways to convert your money to yen is to use a Japanese ATM machine located in a post office. Postal ATMs accept foreign cards in the Cirrus and Plus networks, while many other Japanese ATMs only accept local cards. The ATM's also shut down at varying times in the evening, so make sure you get your cash out during the day. You do need to tell your bank that you are traveling to Japan to maintain account access from overseas. Note that ATM fees may be associated with these transactions.
What to expect in costs and transportation
Japan is known as an expensive county, but this not the case. You can still find a good bargain and the value of goods is high. Restaurants and hotels have a 10 to 15 percent tax, while goods have a 5 percent consumer tax. Restaurants are excellent value with three course set meals selling for 1000yen (approx. $10), convenience stores are cheap and you can easily get yourself a good meal for a few dollars. Trains and subways are low cost and easy to use.
Tipping in Japan
Tipping isn't customary in Japan. If you want to express gratitude –say, toward a tour guide — give a gift instead. If giving a "cash gift" (i.e. a tip), place the money in an envelope instead of handing the cash directly to the recipient. There is generally no tipping in Japan, but the service is still amazing.
Like this post? Help us by sharing it!