Like this post? Help us by sharing it!
Konbanwa! I'm currently in Ishinomaki, a fishing port on the coast of Miyagi Prefecture that suffered the full force of the Tohoku Tsunami 20 months ago.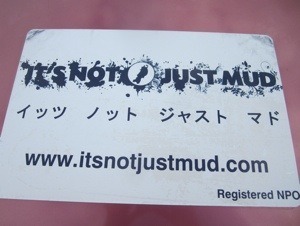 I'm spending four days volunteering with the non-profit organisation, It's Not Just Mud. Here's my photo blog: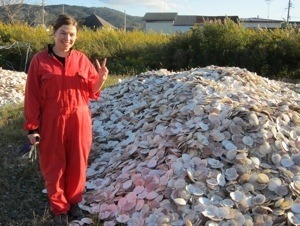 Day 1 was on oyster duty assisting a local fisherman who lost lots of equipment in the tsunami. You've got to love my red overalls, right?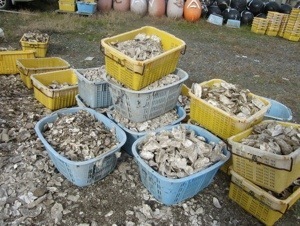 We had to separate the shells, rooting out the curved ones. Pretty labourious… The curved shells will be used in the production of "Hoya" or sea pineapple – a creature that grows in shallow water attached to the shells. Apparently it's pretty horrible tasting for a Western palette, but a delicacy to others, best served as sashimi and washed down with sake. It'll take 5 years for the first production cycle, but in the long run this will be a real boast to the local economy.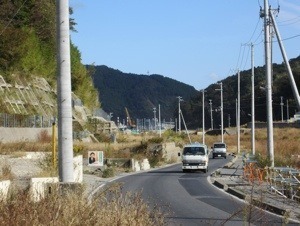 Day 2 took me closer to the coast, to the town of Onagawa. In the above picture the tsunami waves reached right up to the bottom of the trees on the left hand side. The area on either side of the road used to be full of houses. Hard to imagine what was once here.
One in ten people in Onagawa were killed in the tsunami. 80% of buildings were destroyed.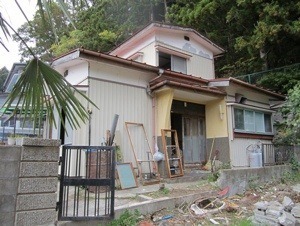 Our job was helping to clear out this old, deserted house. The plan is to convert it into an office for a fishing company. The company will buy fish, crab and other seafood from Onagawa fishermen, then sell it on to buyers in other parts of Japan. Because the tsunami caused such a lots of damage to infrastructure, it's been very difficult for Tohoku fisherman to transport and sell their catch.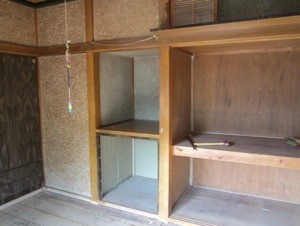 The before photo…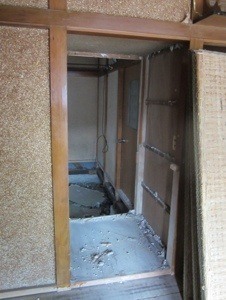 …and after the demolition job.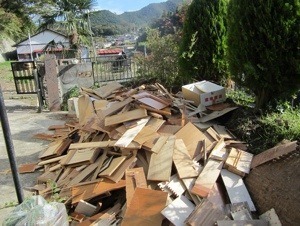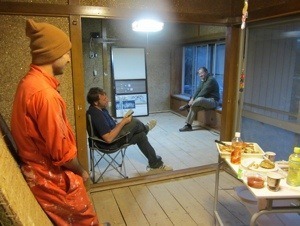 Above, fellow volunteers Kenji and Stephen with Nakada-San who's setting up the fishing company. He told us how just before the tsunami struck he got on a boat and headed out to sea; the safest place to be. The boat tackled two 5m high waves, then stayed out at sea for two days while they waited for contact from the coast guard. They knew the tsunami was a big one, but had no way of finding out if their families were safe until they could get back to land.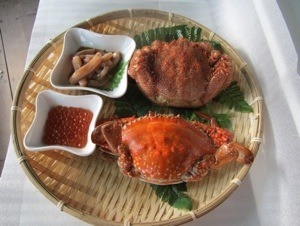 Nakada-San rewarded our work with some of the local catch.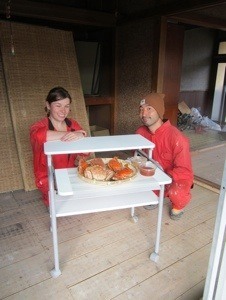 Like this post? Help us by sharing it!