Like this post? Help us by sharing it!
With the final of this year's Tour de France approaching this weekend (Cavendish for the green jersey!), carbon guilt mounting and the last ditch attempt to get fit before summer holidays all in our mind right now, time is ripe for getting on your bike. Being based here in Bristol, first official cycling city of the UK, we are all aware of the feeling of getting on your bike in the city: constant punctures, raging car drivers, and dodging noise-cancelling-headphone-wearing pedestrians who don't appreciate the big white painting of a bike on the path. (Sound bitter? Not me – I just haven't got round to fixing that puncture yet…).
Japan is a great place to see by bike, whether it be in the cities, out in the countryside, or across the water. You can have a day tour of the backstreets of Tokyo and Kyoto by bike, explore the countryside around Takayama or even take a full tour of some beautiful areas of southern Japan if a couple of days just isn't enough.
My most recent trip back to Japan took me across the Shimanamikaido – a 60 kilometre long toll road that connects Japan's main island of Honshu to the island of Shikoku, passing over six small islands in the Seto Inland Sea. Admittedly I only had time to cycle a small part, but the views and journey still made it a stunning ride.
The bridge is elevated high above the Seto Inland Sea, with amazing views of the islands around you, as well as Honshu to the north and Shikoku to the south. The actual bike route is separate to the cars, with a smooth easy (-ish, there are a number of hills involved..) course suitable for beginners and experienced cyclists alike. And dotted along the route are a number of places to drop off your bike, should the weather or other reasons cut your ride short.
The best reason to cycle this area of the country though is for the sights you see as you make your way along. The small islands were only connected by the bridge just over 10 years ago, so a sense of provincial life still readily emanates. People warmly greet you, there are some amazing local restaurants, and some stunning yet random sights en route.  So many random sights, I will have to include that in another blog entry. For now, you can just have a pretty picture of the view and imagine crossing the line in the maillot jaune.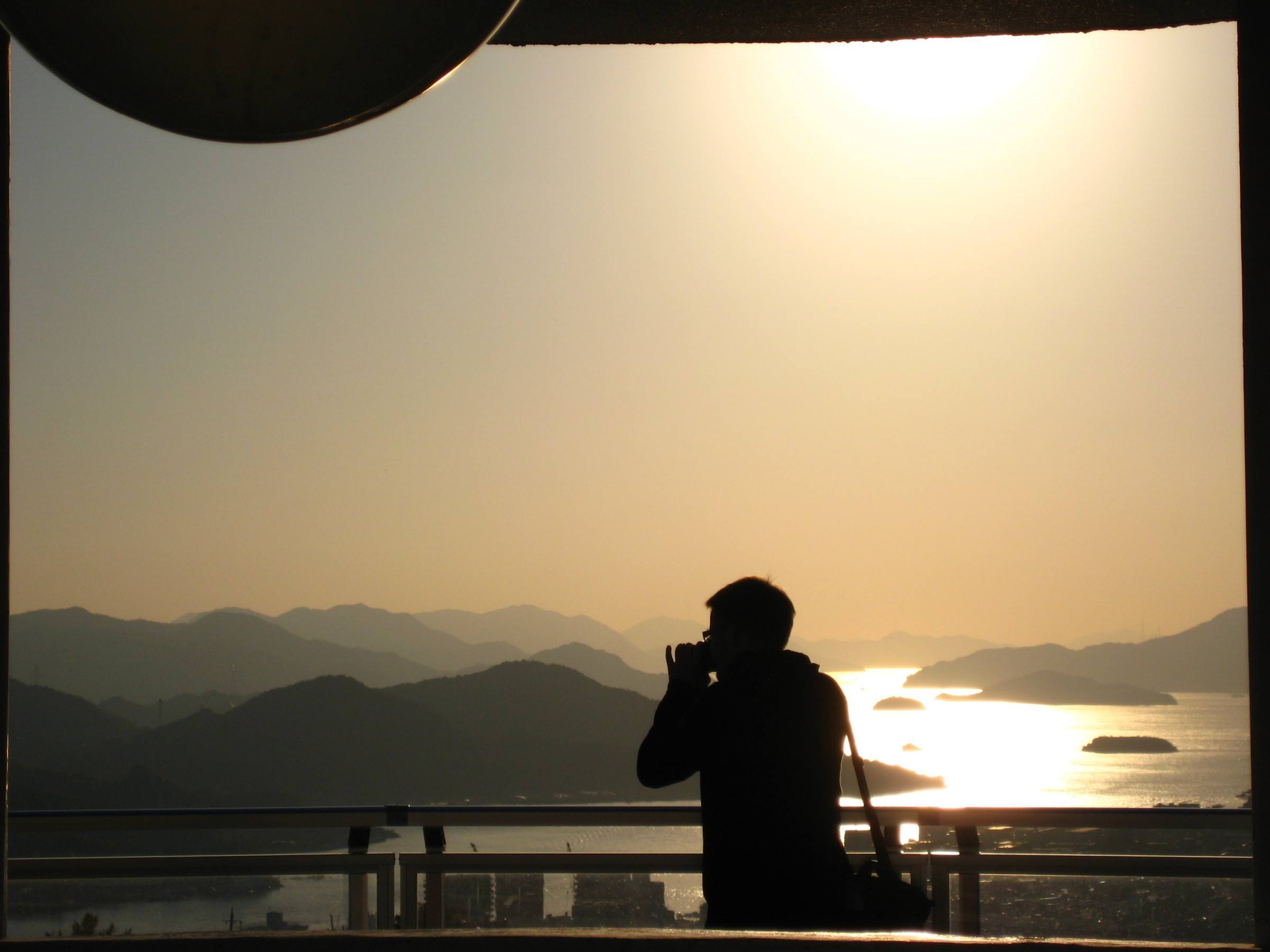 P.s. This article is dedicated to my dad who has spent the last two weeks enjoying watching the Tour de France live every afternoon now he is retired. I won't tell mum!
Like this post? Help us by sharing it!