Like this post? Help us by sharing it!
Beautiful cherry blossom in spring, dramatic leaves in autumn – why travel to Japan at any other time?! Admittedly the hanami 'cherry blossom viewing' parties in April are great fun, and the weather is lovely and warm in November, but for me (this week at least) January is my new favourite month in Japan.
Whilst it is dull and overcast here in the UK, probably raining and with everyone nursing new year hangovers, in Japan it is crisp and clear, with everyone welcoming in the new year with animated festivals and a touch of retoxing. From the traditional 1st January visit to the shrine, to the grand Archery contests and slightly less grand naked-men-sake-drinking contests, January is filled with festivals springing up all over the country to forget the last year and welcome in the next.
And if the idea of naked men throwing water on themselves and drinking sake doesn't attract you, then perhaps the idea of very large almost-naked men pitting themselves against each other is more up your street. In 2012, the sumo tournament runs from 8th January to 22nd January in Tokyo and is a sight you really shouldn't miss if you are around to witness it. The bouts only take place in Tokyo three times a year – six weeks in total – and two of them are in January. It's just looking better and better.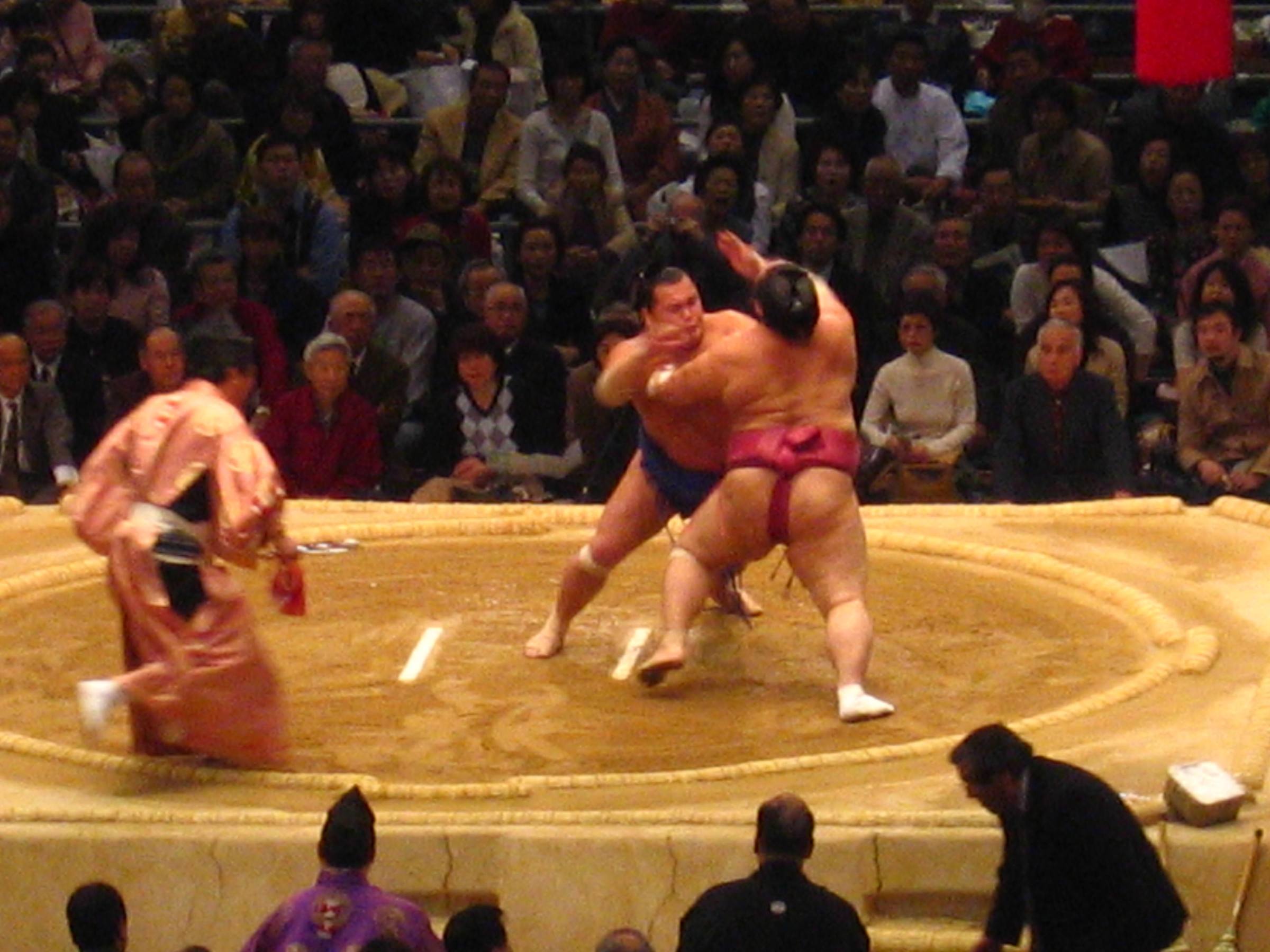 If the talk of naked men hasn't stopped you reading already, then the next reason to travel in January could be for you. Powder. The snow kind. All skiers and snowboarders know that Japan is one of the top destinations for snow in the world and January is peak season. However if you visit mid-week, chances are you will have those iced mountains all to yourself as the Japanese are hard at work at their desk. Sunny days of skiing followed by relaxing in the hot spring waters of the onsen – bliss.
And for those of us who may be worried about missing the January sales at home, there's no need to be. As January is 'off-season', chances are you can get a bargain at some of the top hotels, or some amazing upgrades by travelling when no-one else is. Keep this reason on the DL though or else all customers will want to travel in January and then I will have to find a new favourite month (as well as make December in the IJT office very busy during Christmas party season).
Temperatures can be up to 10 deg C in Tokyo so pretty much at UK summer levels, and rainfall is lower than any other time of year: skies are blue and you have amazing views of Mount Fuji from the capital – what more could you want?!
Like this post? Help us by sharing it!