Like this post? Help us by sharing it!
In the UK we think having strawberries in the supermarket all year round is a basic human right. This is not very green: think food miles, pesticides and heated greenhouses.
Japan, on the other hand, really excels at seasonal, local food.
In Japan the changing of seasons is celebrated throughout the culture, reflected in art and festivals. Seasonal cuisine is also treasured. So the Japanese look forward to eating crab and mikan in winter; bamboo shoots, tuna and herring in spring; bonito in early summer; and matsutake mushrooms and chestnuts in the autumn.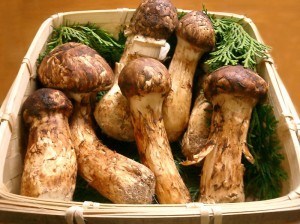 In addition to this, every town or city in Japan has it's local specialty (Meibutsu). Try oysters in Miyajima, octopus dumplings in Osaka, Shikoku udon and Kyoto tofu to name just a few example.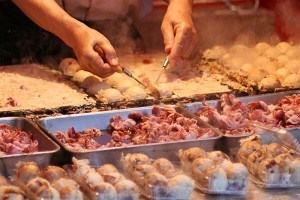 InsideJapan Tours use many traditional ryokan and family run minshuku throughout the country where local and seasonal specialties are proudly served and usually very delicious. This is a tasty way to making your holidays greener.
Like this post? Help us by sharing it!