Like this post? Help us by sharing it!
Working in travel is a job with many benefits. Our job here at InsideJapan Tours basically boils down to providing amazing experiences for people and making people happy, which is why I wanted to work in travel in the first place. However, every now and again I have the opportunity myself to travel to new and inspiring destinations that I may never have considered otherwise.
Last night I returned from the AiTO oversees conference held this year in Kochi in the state of Kerela, Southern India. I had was a somewhat reluctant participant in this event and was not exactly shy in expressing my reservations about flying half way round the world for a three day event which I felt might as well have been held in Brighton or Bristol. However, my sadness at having to depart on Sunday morning (admittedly not helped by being 1:30am!) confirmed to me that when all was said and done I was decidedly wrong!
The AiTO conference is a chance for the members of the association, along with business partners, other guests and journalists to get together and talk about travel. It is a forum for ideas and debate; to talk about problems and successes; a chance to get away from the everyday demands of running a tour operator business and think about things in a different light. And of course, a chance to see some amazing sights, eat wonderful food and participate in a few alcoholic beverages of an evening, the bar often being where the most useful discussions of the day are had.
The theme for this year was "Have you tried unplugging it and plugging it in again?" – perhaps in more straightforward language, stop, think, form a plan and then put it into action. Our guest speakers included the excellent Jason Katz from Kings Park Capital discussing developing and selling a travel business, Jo Vidler from Secret Productions Limited who put on the fabulous off the wall Secret Garden Party every summer, Stephanie Draper from Forum for the Future who are looking at what the world of travel may look like in 2023 and the closing speaker, Colin Gibson from the England and Wales Cricket Board. We discussed at length how the travel industry can be more responsible and what this means for each member business, an issue which is at the heart of AiTO as an organisation.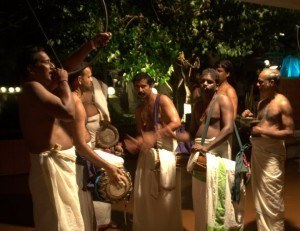 However, perhaps the true highlight of the trip was an AiTO select 23 (we had many eager volunteers) taking on an Indian Travel Professional team at 20-20 cricket. AiTO have a long and distinguished history of sporting failure and this occasion was to prove no different. The second ball of the match smashed for four by the Indian openers was a good indicator of what was to come (we were amazed the ball survived its various encounters with cars, trucks, hotel back yards the friendly grazing goats). It was a long hard toil in the heat for the AiTO lads (and girl, Liz Squire from design agency Wilddog Design joining the boys for this clash of sporting giants). Needless to say, the total of 226 proved beyond our capability despite having the chairman of the ECB on side!!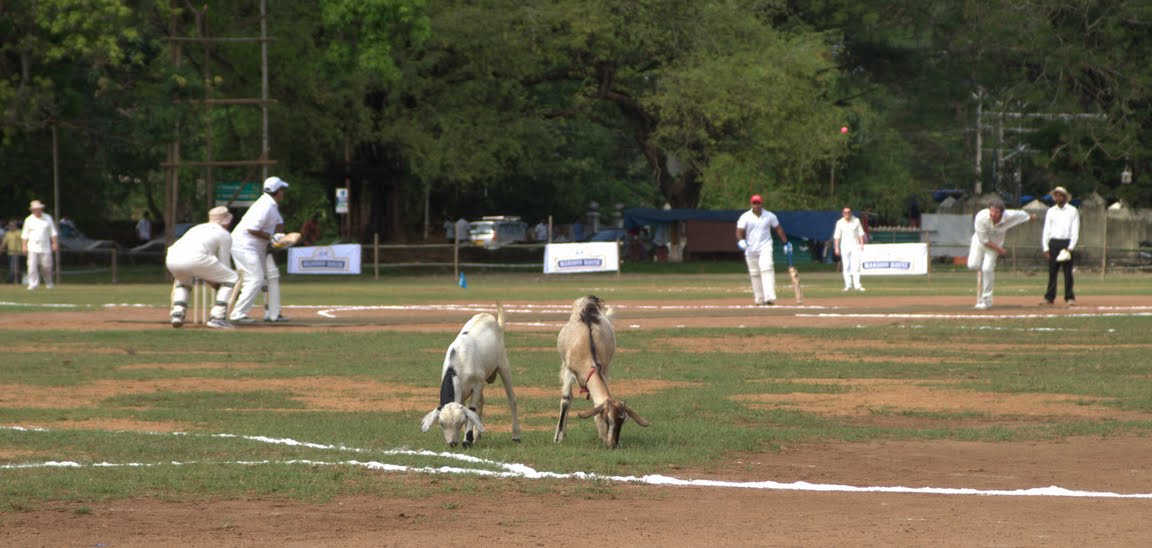 So that was that. Three fabulous days in a beautiful destination in a wonderful country. Thanks to Amrit and TransIndus for the seemly organisation and first class ground staff and of course to AiTO chairman Derek Moore for his hard work in getting the conference to India.
AiTO is a fabulous organisation of incredible travel companies and InsideJapan Tours are very proud to be a member. I am looking forward to 2011 already.
Like this post? Help us by sharing it!