Like this post? Help us by sharing it!
Making nigiri sushi
Traditional nigiri sushi – a block of rice with raw fish on top – is great if you have easy access to a variety of very fresh fish, as it emphasises the fish's subtle and delicate flavour. Unfortunately, availability of a range of fresh fish of a suitable quality is rare when living in the UK. Rolled sushi, however, enables you to introduce more variety in your sushi making by incorporating other ingredients such as cooked seafood, avocado and cucumber. It is even possible to eliminate raw fish altogether!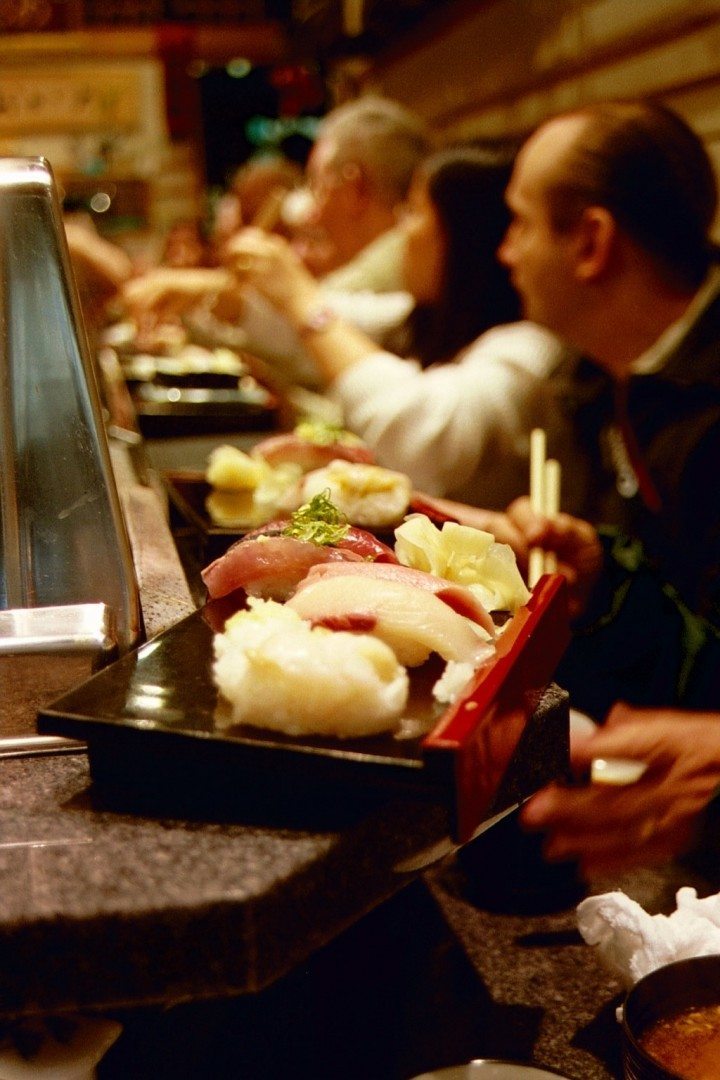 Personally, I think that raw salmon is the best fish for rolled sushi, and is also the one fish which is readily available in all supermarkets. This is my favourite recipe: salmon and avocado. Do be aware that rice will absorb varying quantities of water depending on type and how it's stored, so be prepared to adjust the volume of water if it doesn't work for you.
Ingredients (40 pieces)
Rolls
370g Japanese rice
500ml water (1.25 cups of water per cup of rice)
5 nori seaweed sheets (each sheet yields 8 pieces)
240g fresh raw salmon, cut into thin strips
2 big avocados, cut into thin strips
5 tbsp sesame seeds
Mayonnaise
Sushi Seasoning
20ml rice vinegar
2 heaped tsp sugar
¼ tsp salt
Or use 20ml of ready made seasoning.
Dipping Sauce
Soy sauce mixed with wasabi to taste (be careful, wasabi is potent)
Equipment
Large tray for cooling rice
Stiff spatula
Sushi rolling mat
Method
Wash the rice in water (either through a sieve or in a pan) to remove some of the starch. Put the rice in a pan and add the water. Put it on a high heat until it comes to the boil then turn the heat down to the minimum. Cook for 10 minutes then remove from heat and allow to stand for at least 15 minutes. Spread the rice over the tray and let it cool. If you're making your own seasoning then put all seasoning ingredients in a small pan and heat slowly until the sugar has dissolved, then allow to cool. Once everything has reached room temperature, sprinkle the seasoning over the rice and fold in with a wooden spoon.
Take one sheet of seaweed and, with the shiny side down, spread on the rice firmly and uniformly with the spatula; leaving a 1 inch strip at the top with no rice (this "tab" will be used to seal the roll). Don't be afraid to press the rice down forcefully. Next, place the seaweed and rice onto the mat. With the tab at one end, lay the salmon and avocado across the rice in one line, spread a little mayonnaise and sprinkle with sesame seeds. Then roll the sushi by lifting the mat at the end with the filling and, whilst carefully holding the filling, firmly roll towards the tab. Use the tab to seal the roll, applying a little water may help.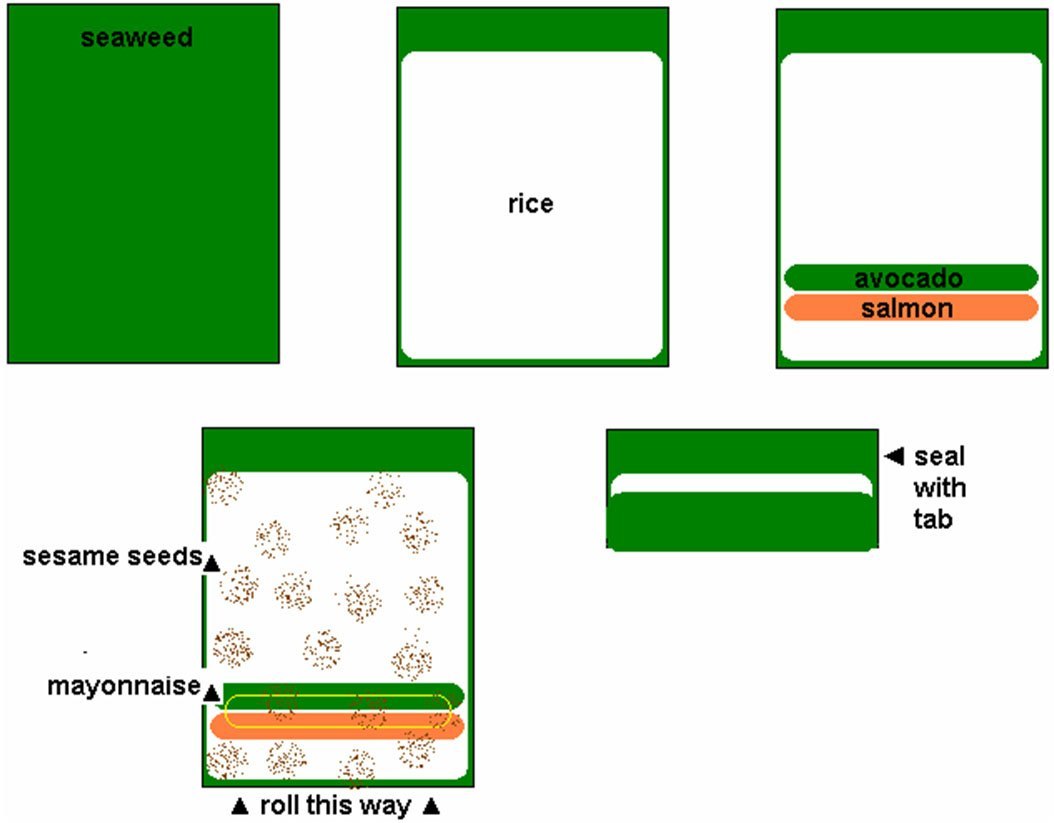 With a sharp, thin knife, slice the sushi into 8 pieces (wiping the blade frequently with a wet cloth will help achieve a clean cut). Present on a plate with the dipping sauce in a separate dish.
---
All that sushi rolling leaving you longing for the real deal? Get in touch with our team to plan a gastronomic adventure to Japan.
Like this post? Help us by sharing it!