Biei
Biei is the name of a small town, but it is the rural scenery that surrounds the town that gives it its fame. In contrast to the flat plains of rice fields and steep mountain ranges that cover much of Japan, Biei is surrounding by fields and rolling hills.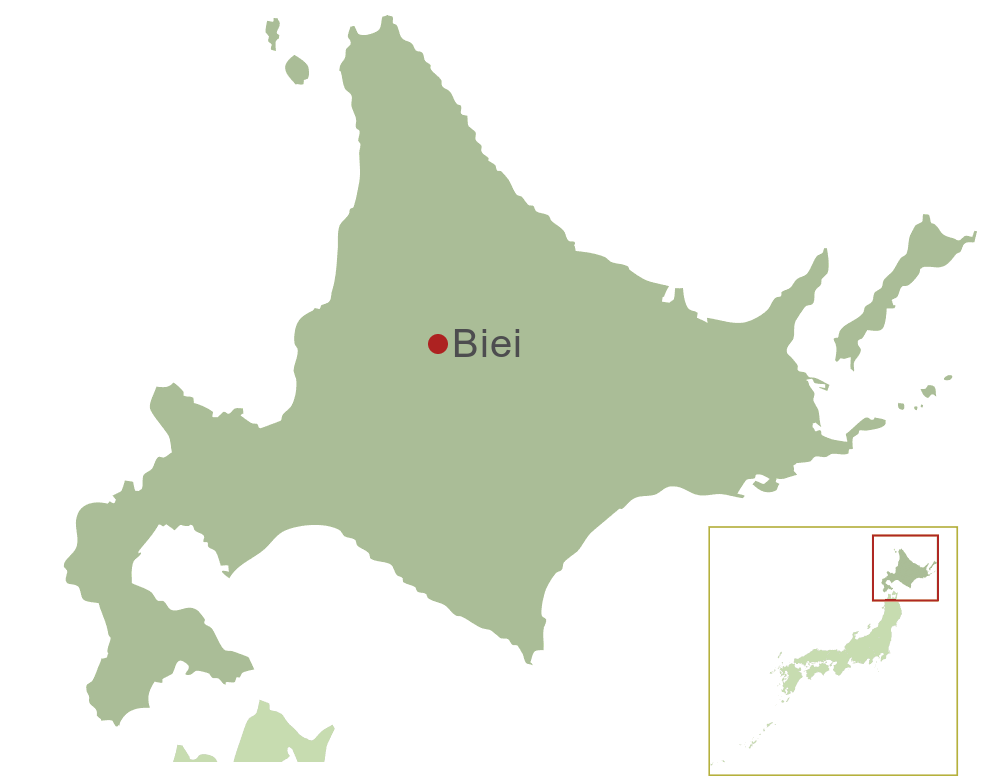 "If Tokyo represents Japan at its most high-paced and chaotic, Biei is surely its antithesis – slow down, chill out, stroll the fields, browse the galleries, sip your coffee; you ARE on holiday after all!"
Harry Sargant, Marketing & Agents Manager
These fields are filled with a variety of flora, much of it rarely found in other parts of Japan. Throughout the warmer months different flowers bloom creating attractive stripes of different colours and textures, but it is the lavender fields (which bloom in mid-summer) that are perhaps most famous. Lavender has been grown in this part of Hokkaido since the mid-1900s, but when imported varieties priced the native stuff out of the market, local farmers turned from agricultural production to tourism.
Japanese photographer Shinzo Maeda was the first to spotlight the amazing colours of Biei's scenery with his work around the Tokachi area. In recent years the fields around Biei have been used in countless advertisements; keep an eye on the billboards and big-screen TVs in Tokyo and other large cities - you may see a little bit of Biei before you even set foot on Hokkaido!
Maeda's early artistic work has encouraged other creative types to settle in this area, and galleries and workshops can be found dotted around the town of Biei itself and the surrounding countryside. Biei is definitely a place for taking it easy; strolling around the fields, pausing to visit a gallery along the way, and perhaps indulging in a lazy cup of coffee and common ways to spend a Biei day. If this is just too slow paced for you then you can rent a bicycle and explore further afield, or even head off to the nearby Daisetsuzan National Park with its more typical Hokkaido scenery of mountains, forests and lakes.
Recommended Accommodation in Biei
The following are our favourites from among the western-style hotels and Japanese-style inns of Biei.

Experiences in Biei
Biei offers a wealth of exciting experiences that will help you get beneath the surface of Japan's fascinating culture. See below for a few of our favourites
Featured trips including Biei
Tokyo
Utoro
Lake Kussharo
Mount Asahi
Biei
Sapporo
Hakodate
Tokyo

This summery itinerary highlights some of the best natural scenery, hikes, and wildlife in Hokkaido, combined with a city stay in Sapporo.

14 nights: from AU$7467 pp (twin share) Read more >