Yunogo Onsen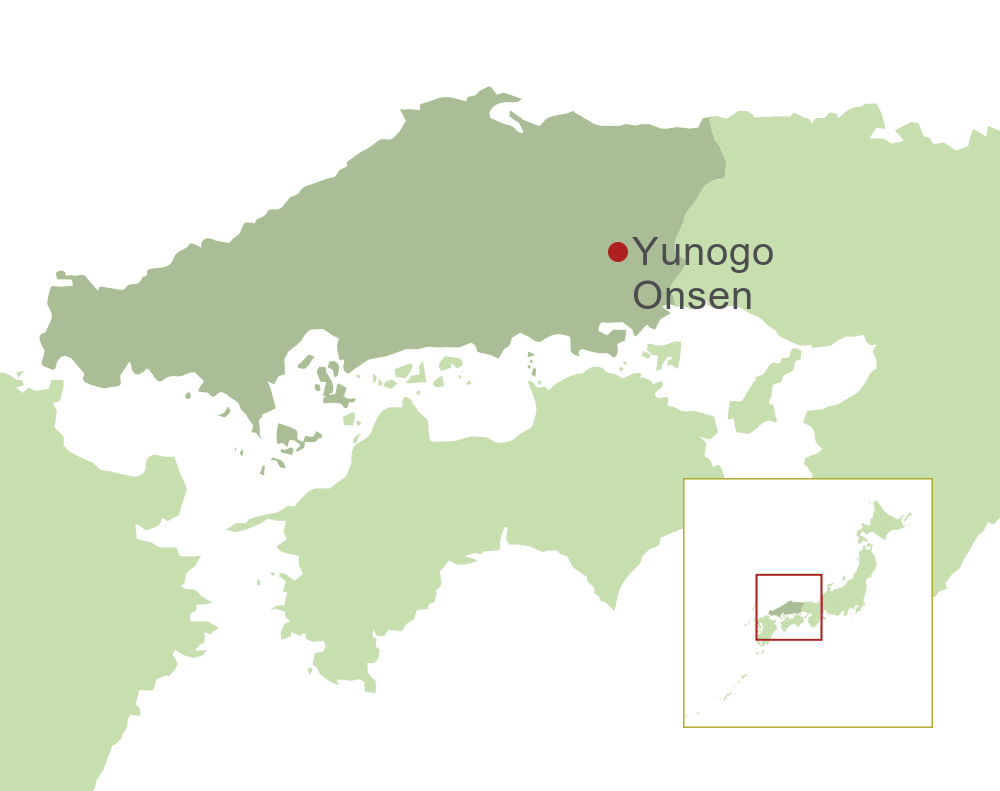 "Yunogo Onsen is one of the best places in Japan to have a go at traditional crafts, from natural dyeing techniques to Bizen pottery. And the food at the ryokan Kifu no Sato is second to none!"
Van Milton, Tour Leader
Yunogo Onsen is a tiny, unassuming town in the Mimasaka area of Okayama Prefecture in southwestern Japan. Though the area suffered as a result of Japan's long economic recession and a general rural exodus toward the big cities, today Yunogo and its neighbours are seeing something of a revival. More and more young people are choosing to move back to the countryside, and in the Mimasaka area there is a thriving collective of artisans and small businesses working together to revitalise the Okayama countryside.
Yunogo itself is so small that you can walk from one end to the other in just a few minutes, and though it has little to offer in terms of architectural interest or beauty, and in fact some areas are rather run-down, it does have a rather lovely local shrine and there are some very pleasant walking opportunities in the surrounding countryside.
In town you'll find an ashiyu footbath, two glassworks where you can try your hand at blowing glass, a wooden toy museum, a museum of Showa-era figurines, a pottery workshop offering lessons, and a martial arts studio where you can have a go at various different Japanese fighting styles. There are also a few nice restaurants and one or two bars. The ryokan Kifu no Sato also offers all kinds of cultural and crafty activities, from kimono wearing to ikebana flower arranging, and boasts wonderful hot spring baths.
If you venture further afield, we recommend heading to the historical town centre of Tsuyama, which was once the site of a great castle whose foundations can still be seen today.
Undoubtedly the most unique attraction in Yunogo is the town clock, which once an hour performs a very novel routine in which a giant emerges from the clock tower and mimes eating rocks with a pair of chopsticks, whilst a recorded voice narrates the story of the samurai Musashi Miyamoto - a son of Okayama who lived in the 16th-17th centuries and was famous for fighting with two swords at once.
Recommended Accommodation in Yunogo Onsen
The following are our favourites from among the western-style hotels and Japanese-style inns of Yunogo Onsen.

Experiences in Yunogo Onsen
Yunogo Onsen offers a wealth of exciting experiences that will help you get beneath the surface of Japan's fascinating culture. See below for a few of our favourites