Ikuchijima
Located approximately halfway along the Shimanami-Kaido route in the Seto Inland Sea, the citrus groves and beaches of Ikuchijima stand out against the industrial background of this shipping thoroughfare.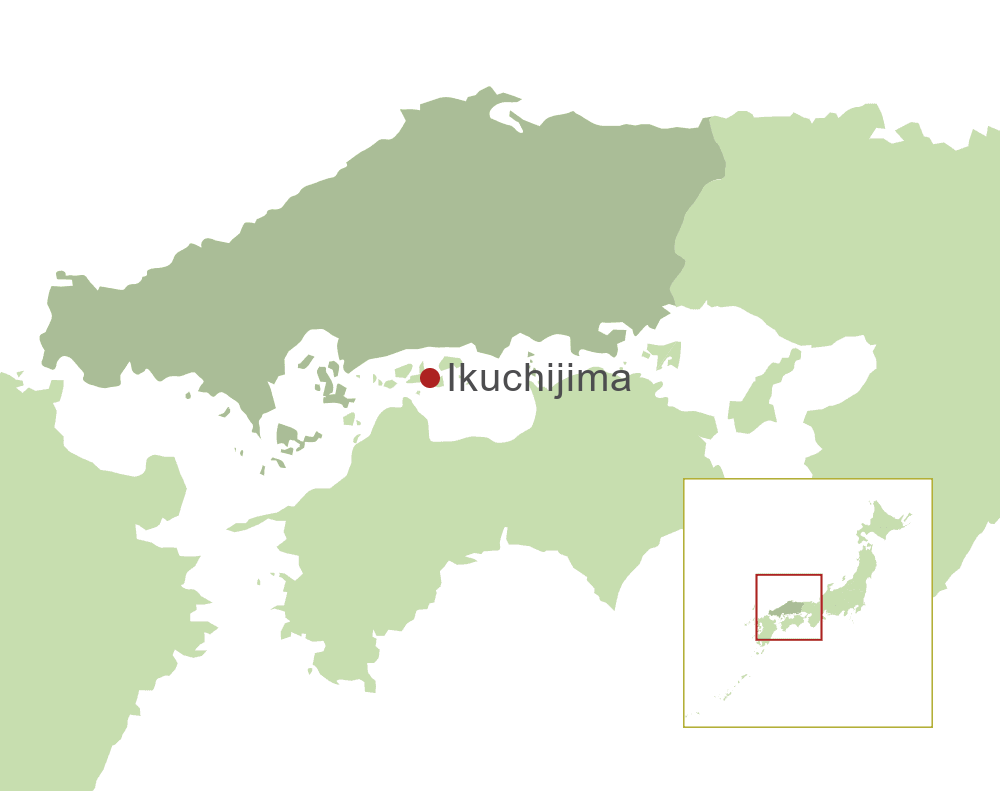 "Stunning temples, modern art, beaches & lemons growing everywhere – I thoroughly recommend a stop here along the Shimanamikaido route"
As an island that was only until recently accessible by boat, the old sense of traditional life still readily emanates, with a strong sense of identity and a very friendly welcome to those that have made the effort to visit.
The most famous sight is possibly the extravagant and somewhat kitsch Kosanji Temple built by Kozo Kanemoto in the early 20th Century. The grounds include opulent full scale replicas of other temples including the Hall of Dreams at Horyuji Temple in Nara, the Main Hall of Shitennoji Temple in Osaka, and the Yomeimon Gate of Nikko. Visit in Spring and you will see the carefully planted sakura blossoming, visit in Autumn and the meticulously ordered leaves will enhance the colours of the surrounding temples. Be sure not to miss the winding underground passages and caves, filled with religious artefacts and buddhist statues.
Next door to Kosanji, you will find the Ikuo Hirayama Museum of Art, hosting many of the eponymous artist's greatest works from home and his lengthy travels along the Silk Road. As a Hiroshima survivor, the theme of peace regularly prevails in his work which you can see displayed in the permanent gallery on his native island.
At just 23km2 in circumference, the small island of Ikuchijima is a wonderful introduction to life in the Inland Sea and the perfect spot along the way to enjoy a peaceful retreat from the cities of the mainland.