Tokyo
It is impossible to sum up Tokyo in a line, a paragraph, a page or even a book. The city has a force and power all of its own. It creates its own gravity; a centre of everything: Politics, industry, finance, shopping, the arts, architecture, scientific study, nightlife and food. A city on a mission.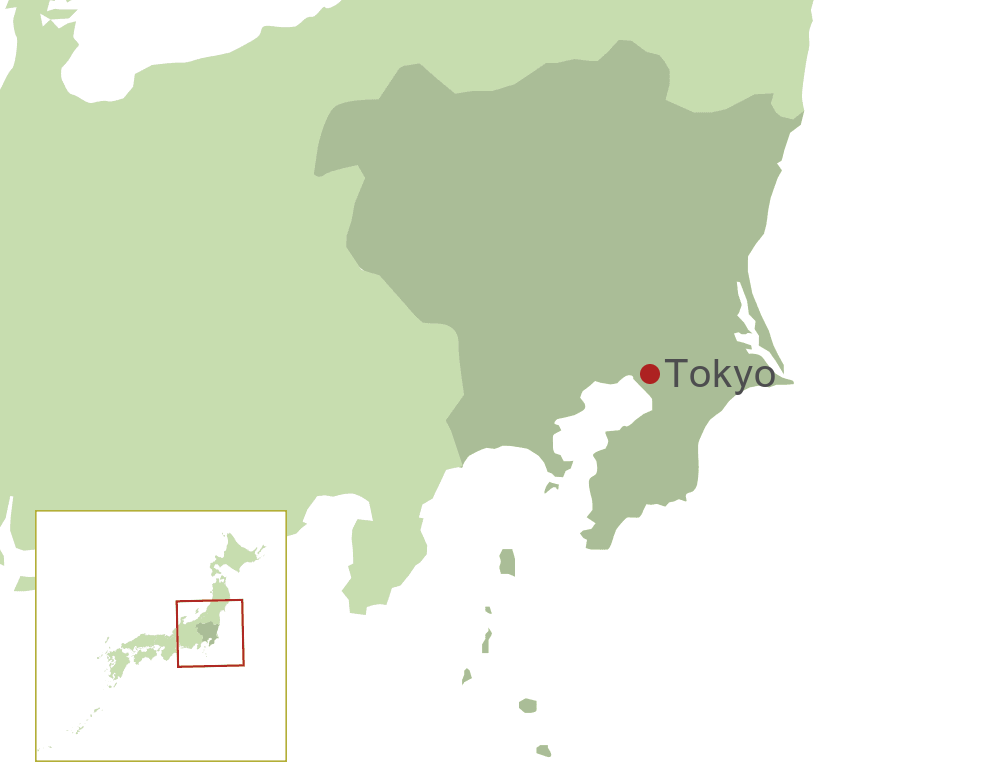 "Tokyo is simply breathtaking and there is something for everybody here. But what gets me most is the sheer volume of amazing restaurants and for a food obsessive like me that is the draw that pulls me back again and again."
Alastair Donnelly, Director
This is a truly overwhelming city, a vibrant hub of modern civilisation, constantly buzzing with activity; suited businessmen rush from one meeting to the next; immaculately turned out girls totter precariously on impossibly high heels; kimono clad housewives fill the up-market department stores; and at every turn a barrage of different sights, sounds and aromas.
Welcome to Tokyo; Japan's largest city and it's capital since the Meiji restoration of 1868 returned real power to the Emperor.
Tokyo is a sensory bombardment and the wonderful abundance of street level detail means there is always something to keep the attention.
Tiny road-side stalls and shops sell everything from grilled chicken on sticks to high-tech electronics. Bars and restaurants are stacked up one on top of another, ablaze with neon as soon as dusk begins to fall. And everywhere people.
A tide of energy sweeps Tokyoites along, carrying them through the daily grind; from their apartments, onto the unbelievably crowded subway system, into the office and then back again. A visit to Tokyo is the chance to witness the Japanese success story up close.
The suburbs, however, are in grim contrast to the excitement of the central areas. Living space here is at a premium, and thus high-rise concrete apartment blocks built wherever a space could be found, even in between snaking overhead expressways, provide most people's homes. The skyline of grey stretches away as far as the eye can see and you certainly won't find much in the way of old buildings in Tokyo, although a few do remain.
Today's city is a truly modern phenomenon, which rose like a phoenix out of the ashes of the city reduced to rubble by the American air raids of WW2. There's plenty to do and see here and we'll help you to do just that.
Tokyo has some fine museums, a slightly depressing zoo, the Emperor's palace (although don't expect to be able to go inside), an Eiffel style tower, great shopping, traditional theatre, sumo (if you time your visit accordingly), and endless possibilities for night time entertainment.
We can guarantee that you won't have seen anything like this before!
Recommended Accommodation in Tokyo
The following are our favourites from among the western-style hotels and Japanese-style inns of Tokyo.
Experiences in Tokyo
Tokyo offers a wealth of exciting experiences that will help you get beneath the surface of Japan's fascinating culture. See below for a few of our favourites
Weather in Tokyo
The Climate Guide for Tokyo, Japan is perfect for planning your holiday. Monthly weather averages give the best indication of what the weather is usually like for every month of the year including figures for temperature, rainfall and sunshine.
Jan
Feb
Mar
Apr
May
Jun
Jul
Aug
Sep
Oct
Nov
Dec
Max Daytime Temperature (°C)
9
9
12
18
22
25
28
30
26
21
16
12
Min Night-time Temperature (°C)
0
0
3
9
13
18
21
23
19
13
7
2
Hours of Sunshine (Daily)
6
6
5
5
6
4
4
6
4
4
5
6
Hours of Daylight (Daily)
10
11
12
13
14
14
14
13
12
11
10
10
Heat and Humidity Discomfort
None
None
None
None
None
Low
Moderate
High
Low
None
None
None
Days with some Rainfall
9
11
17
16
16
20
20
17
20
17
12
9
Monthly Rainfall (mm)
38
52
101
123
123
175
140
150
205
156
83
35
UV Index (Maximum)
2
3
5
7
9
10
10
10
8
5
3
2
Featured trips including Tokyo
Tokyo
Togarinozawa Onsen
Matsumoto
Kyoto
Takefu
Tokyo*

Discover Japan's traditional arts, crafts, cuisine, nature and much more with this action-packed tour – filled with exciting, immersive experiences.


13 nights: US$4320 Read more >

Tokyo
Nagano
Matsumoto
Takayama
Kanazawa
Hiroshima
Kurashiki
Kyoto
Tokyo*

A fast-paced tour packing in a great variety of destinations, with minimum inclusions allowing for maximum flexibility.


13 nights: US$2800 Read more >

Tokyo
Kanazawa
Shirakawago
Takayama
Matsumoto
Tsumago
Kyoto
Tokyo*

Enjoy the very best in traditional Japanese hospitality as you discover old Japan through a range of exclusive experiences on this deluxe 14-day trip.


14 nights: US$9408 Read more >