Free ninja training in Kyoto
OFFER: Experiences
EX008
Book by 30/11/2017
Travel before 31/12/2018
Book any Self-Guided trip to Japan by the end of November and we'll include a complimentary lesson at a Kyoto ninja school
Get to grips with the ancient Japanese art of ninja espionage in an hour long group lesson in Kyoto. Suitable for all ages, you'll get to dress up in the traditional stealth garb and learn all the basics from meditating to walking like a ninja. Try your hand at wielding a sword and kunai daggers, as well as blow darts and shuriken stars.

All you have to do is pay your deposit for a tailormade Japan holiday by the end of November, and we'll throw in a one-hour ninja lesson for free!
Ninja training school Read more >
Ask about me
Terms and Conditions
This offer applies to new tailormade bookings only (excluding Small Group Tours). The lesson is an hour long group activity. No previous offers apply or can be used in conjunction with this offer. To qualify, you will need to pay your deposit by 30th November 2017 for travel at any time, though plesae note that this experience is not available during the following black out dates:

- 29th April to 5th May
- 13th to 23rd July
- 10th to 16th August

Please contact your travel consultant for further terms and conditions.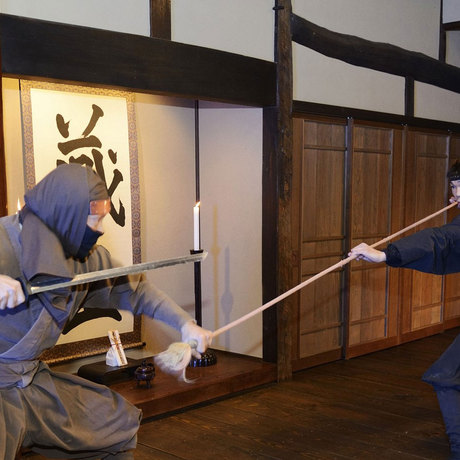 Ninja training school
Join an hour long lesson in the art of ninja espionage in a Kyoto dojo
Read more >
Other special offers
Discounts
DIS004
Book by 30/11/2017
Travel before 31/12/2018
This month we're celebrating the joys of solo travel with money off this very special Self-Guided Adventure
Read more >
Ask about me