Wakkanai
Closer to Russia than to Tokyo, in Wakkanai it's easy to forget that you're in Japan at all. With deep, cold winters and mild summers, Japan's northernmost city makes the perfect base from which to explore the stunning islands of Rebun and Rishiri.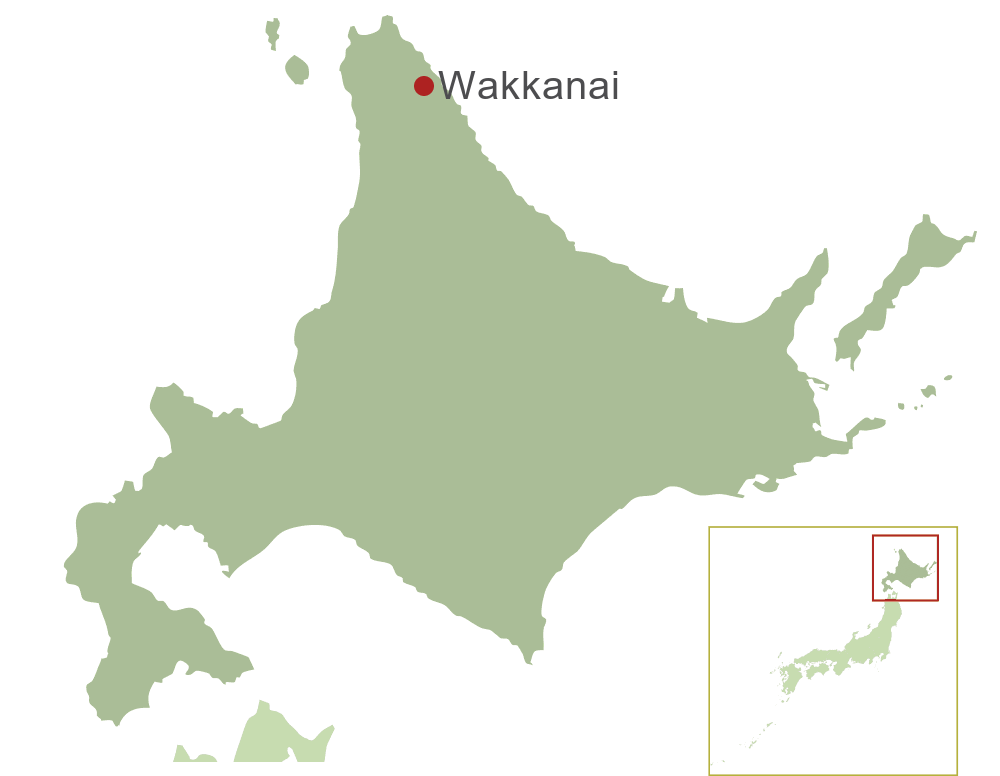 "When I started my Japan cycle marathon from Wakkanai I found a seafood and nature lover's paradise on Japan`s wild northern frontie"
Wakkanai is so far north that the street signs are in Russian as well as Japanese, and even the Japanese themselves seemed to have their doubts who the city belongs to. They did not claim it or any part of Hokkaido for that matter, as Japanese until 1869. In its relatively short history however, Wakkanai has come a long way, establishing itself as the main tourist hub of north Hokkaido.
Its unique location and climate guarantees you will see sights you can not see anywhere else in Japan. Russian passengers, fresh from the international ferry terminal, mix with Japanese fresh out of Wakkanai`s domestic airport. Free from humidity, travelers from north and south enjoy Wakkanai`s pleasant and mild summer. The extreme cold of winter brings heavy snowfall, dog sled racing and ice floes.
Fish lovers are spoilt for choice in Wakkanai. With ocean on three sides of them, the lucky hardy souls of Wakkanai have a floating fridge on their doorstep. Locals spend all day catching, and then all night eating the hairy crabs, squid, shrimp, sea urchin and shellfish taken from the sea. The numerous sushi restaurants serving these dishes attract locals and tourists alike.
Wakkanai makes an ideal base to visit the National Park islands of Rishiri and Rebun. Regular ferries run out to the islands. Dominating small Rishiri island, 1721 metre Mount Rishiri towers out of the sea. On a clear day it offers stunning views of nearby Rebun. Just a short ferry ride from Rishiri, Rebun island is popular for spectacular alpine flowers that bloom during the summer months. Both Rishiri and Rebun cater well for tourists, with hostels, Japanese style accommodation, walking trails and rental cycles available.
Weather in Wakkanai
The Climate Guide for Wakkanai, Japan is perfect for planning your holiday. Monthly weather averages give the best indication of what the weather is usually like for every month of the year including figures for temperature, rainfall and sunshine.
Jan
Feb
Mar
Apr
May
Jun
Jul
Aug
Sep
Oct
Nov
Dec
Max Daytime Temperature (°C)
-3
-3
1
7
12
16
20
22
20
14
5
0
Min Night-time Temperature (°C)
-9
-9
-6
0
5
9
14
16
12
6
0
-5
Hours of Sunshine (Daily)
2
3
5
6
6
6
5
5
6
4
2
2
Hours of Daylight (Daily)
9
10
12
13
15
16
15
14
12
11
10
9
Heat and Humidity Discomfort
None
None
None
None
None
None
None
None
None
None
None
None
Days with some Rainfall
29
25
25
17
18
17
18
18
17
21
25
28
Monthly Rainfall (mm)
81
56
52
54
68
61
88
123
132
131
119
106
UV Index (Maximum)
1
2
3
4
6
7
8
7
5
3
1
1