Free cultural experience
Choose from a tea ceremony in Kyoto, woodblock printing in Tokyo or an evening walking tour of Kyoto's Gion geisha district.
Looking for a break from traditional sightseeing in Tokyo? Just down the road from Asakusa's Senso-ji Temple is a wonderful ukiyo-e woodblock print workshop. Every day they hold 'print parties', an hour long hands-on experience for small groups of five people to get stuck into print making. The emphasis is on participation - no lengthy explanations or historical details - just a lot of fun, suitable for anyone, any age! An English speaking coordinator will set up four woodblock mounts and from here you'll get to splash on the ink and make your own print with plenty of time to try again and perfect the process.

Alternatively you might like to join a group walking tour of Kyoto's Gion district in the early evening. This is a famous geisha area, and your English-speaking guide will give a fascinating insight into the history and traditions of the "floating world". With a bit of luck, as you explore Gion's narrow lanes and hidden alleys, you may spot a geisha or maiko (apprentice geisha) hurrying between tea house appointments.

A third option is to take part in a traditional tea ceremony in a gorgeous wooden tea house in Kyoto. The ancient rituals surrounding the preparation and presentation of macha powdered green tea date back to the 12th century when Buddhist monks began using tea in religious ceremonies. Later the practice spread to samurai warriors in their aim to bring a concentrated level of awareness to everyday activities. There is certainly a controlled meditative element to the tea ceremony and the carefully prescribed movements are based on 4 principles: harmony, respect, purity and tranquillity. The kimono wearing instructor speaks good English and will guide you through preparation and drinking of the tea.

Make an Enquiry
For more information email us: [email protected] or call: + 44 117 244 3380
Important notice: We are pleased to be able to offer so many amazing experiences in Japan. However, we are sorry that we can only include these as a part of a full Japan holiday package which includes your accommodation and transport alongside the experiences presented in this section of the web site.

Free cultural experience
Available throughout Japan
Other Traditional arts & textiles experiences
View more >
Take your first steps on the road to becoming a master calligrapher with a 'shodo' class.

The Japanese kimono is perhaps the most exquisite national dress on earth and a real treat to try on.

Get your hands dirty whilst learning some of the techniques of Japanese 'yakimomo' pottery.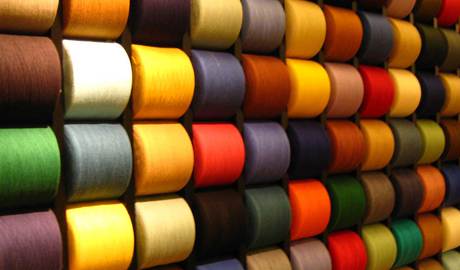 Hone your embroidery skills by attending this private class with one of Japan's leading exponents of 'nuido'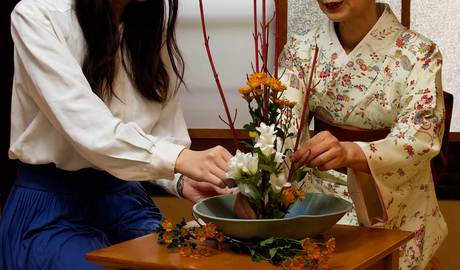 Discover the finer points of this unique Japanese style of flower arranging with a lesson with a licensed ikebana teacher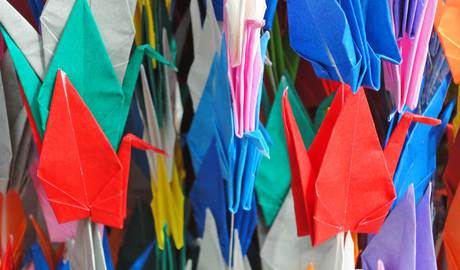 Learn to fold paper like a pro... well like an elementary school kid really... with this beginners class in origami.