White water rafting in Minakami
For Japan's best white water experience, head to the Tone River in Minakami.
Spring is the best time of year to tackle the white water rapids of the Tone River. InsideJapan can arrange for you to join experienced English-speaking rafting guides based in Minakami for a day of adventure. The half day course covers 12km of world-class grade 3-4 rapids. It's a continuous rollercoaster ride through three canyons: Momiji Canyon, Minakami Canyon and Suwa Canyon.
A full safety briefing is given and all equipment is included. There's plenty of time to practice paddling before you hit the serious rapids, so the experience is suitable even for beginners as long as you are a confident swimmer.
When to go: High water season is April to June when the rafting is at its best, however you can still raft through the summer until October.

White water rafting in Minakami
located in Minakami
Read more >
Fancy swimming amid a school of hammerhead sharks?

Dive off the coast of Ishigaki Island to see huge Pacific manta rays

Observe the amazing spectacle that is the annual red-crowned crane mating dance.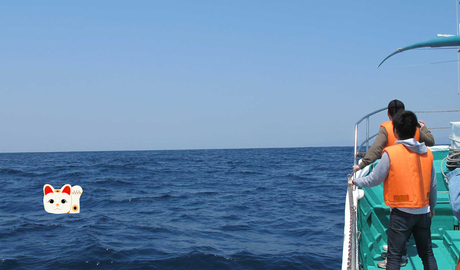 Take a boat cruise around the shoreline of the Shiretoko Peninsula and experience the diverse wildlife and marine life of this remote wilderness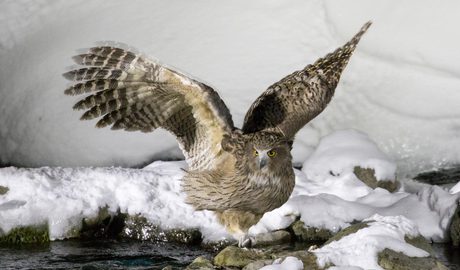 Meet Blakiston's fish owl, the largest owl in the world, which feed on river fish around the Shiretoko Peninsula.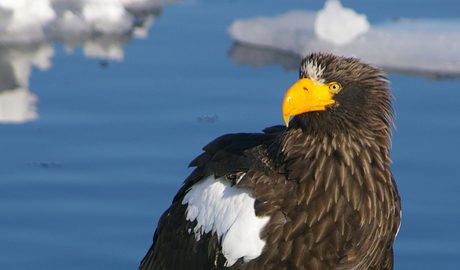 Take a small ice breaker cruise into the ice flows of the Nemuro Straits to photograph Steller's sea eagles fishing for Pacific cod.