Cormorant fishing
Take a traditional wooden boat to see the cormorants up close diving for river fish.
Ukai cormorant fishing has been practiced near Nagoya on Gifu's Kiso River for 1,300 years and continues today every evening throughout the summer.

To get to the heart of the action take a seat on a traditional wooden boat and soak up the atmosphere: little kids in yukata kimono playing with sparklers; kimono wearing dancers floating by as traditional shamisen notes bounce across the waves; and of course the cormorants, skilfully controlled by master fisherman, diving again and again, always coming up with mouthfuls of sweet fish to be grilled over charcoals on special barbecue boats for everyone on the river to eat.
When to go: Cormorant fishing takes place most evenings from June to September.

Make an Enquiry
For more information email us: [email protected] or call: 303 952 0379
Important notice: We are pleased to be able to offer so many amazing experiences in Japan. However, we are sorry that we can only include these as a part of a full Japan holiday package which includes your accommodation and transport alongside the experiences presented in this section of the web site.

The most famous of all Japan's festivals, the Gion Matsuri dates back to 898.

A stately procession of Kyotoites and animals re-enacts the delivery of the Emperor's message to two of Kyoto's most important shrines.

Gigantic illuminated floats take to the streets of Aomori every August.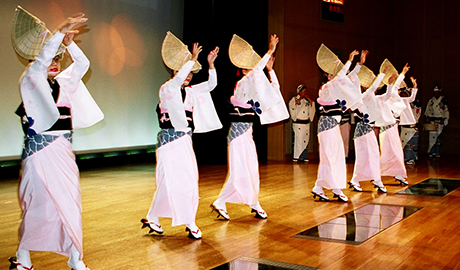 Head to Tokushima for the most famous and boisterous of Shikoku's summer dance festivals.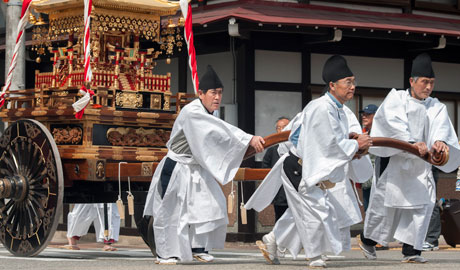 Takayama comes alive in mid-April and mid-October for their annual festivals.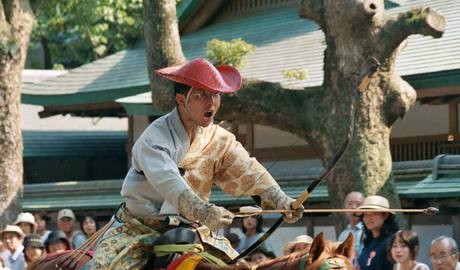 Witness the incredible martial art of horseback archery as the spirit of the samurai lives on.