Forest bathing
Slow down and pay attention to nature - it's the Japanese art of shinrin-yoku or forest bathing.
We are all aware on some level of the restorative effect of walking among trees, but the Japanese were the first to put a name to it in the 1980s. Shinrin-yoku involves using all your senses to absorb your surroundings as you slowly make your way through a forest. Give it a try on your exploration of the Japanese countryside and see if you can feel the therapeutic effects.
67% of Japan is forested, that's some 25 million hectares. Some of our favourite spots are the bamboo groves of Arashiyama in Kyoto, the Nakasendo Way between Magome and Tsumago, the Kumano Kodo pilgrimage trails and the Shin-Etsu trail.
Another beautiful Japanese word komorebi describes the sunlight filtering through leaves in a forest. One to keep in mind if you experience forest bathing on a sunny day.

Make an Enquiry
For more information email us: [email protected] or call: 303 952 0379
Important notice: We are pleased to be able to offer so many amazing experiences in Japan. However, we are sorry that we can only include these as a part of a full Japan holiday package which includes your accommodation and transport alongside the experiences presented in this section of the web site.

Forest bathing
Available throughout Japan
Interested in this Experience? It is included in this tour:
Feel a sense of achievement as you complete all six days and 70km of the Shin-Etsu Trail.

On this adventurous six-night itinerary you can escape to the mountains for a week and hike the full length of the Shin-Etsu Trail through northern Nagano Prefecture. It's easy to slot this hiking module into many Self-Guided itineraries, so you can experience the best of urban and rural Japan.
Temple number 19 of Shikoku's 88 temple circuit, Tatsue-ji offers overnight stays in simple shukubo lodgings.

"Understanding fully the true nature of your own mind is equal to understanding everything." – From the Dainichi-kyo, Shingon Buddhist sutras.

Make your own pilgrimage to sacred Mount Haguro and stay in Buddhist temple lodgings.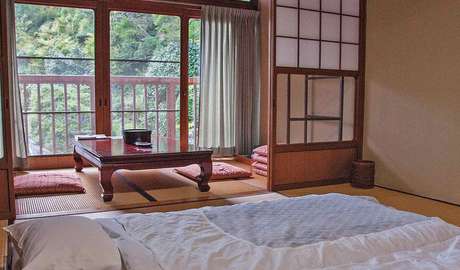 Spend a night in shukubo temple lodgings; a fantastic way to understand the simple, traditional lifestyle of Japan's Buddhist monks.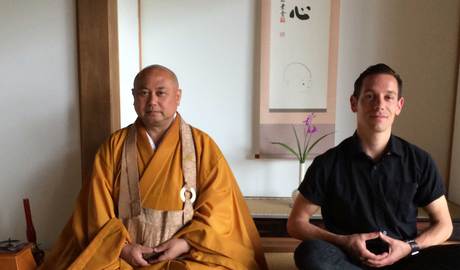 An inspiring introduction to meditation with a Zen priest in a tranquil temple setting.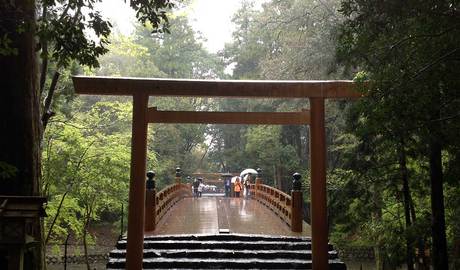 Ise's famous Shinto shrines are rebuilt every 20 years.