The Buddha's nostril
Squeeze through the Buddha's nostril for enlightenment in your next life!
Welcome to Nara's giant Buddha statue seated in Todai-ji Temple, the world's largest wooden building. Be sure to walk all the way around the daibutsu (big Buddha) statue as at the back of the temple is a quick and easy way to achieve enlightenment in your next life. At the bottom of a temple pillar there's a small hole said to be exactly the same size as the statue's nostril? and your challenge is to squeeze your body through the whole. We admit this may only be for the young, slim and those not easily embarrassed, but go on, give it a try, even if only for the comedy holiday photo!
Make an Enquiry
For more information email us: [email protected] or call: + 44 117 244 3380
Important notice: We are pleased to be able to offer so many amazing experiences in Japan. However, we are sorry that we can only include these as a part of a full Japan holiday package which includes your accommodation and transport alongside the experiences presented in this section of the web site.

Interested in this Experience? It is included in this tour:
Spirit of Honshu is the ideal tour for those who want to experience the very best of Japan's famous highlights in a limited amount of time.

Have a limited amount of time and want to get the most out of your visit to Japan? This is the tour for you. In between stays in Japan's two greatest cities you'll relax in hot springs, explore the beautiful Izu Peninsula, and make day trips to the fascinating historical sites of Nikko and Nara.
Make your own pilgrimage to sacred Mount Haguro and stay in Buddhist temple lodgings.

Spend a night in shukubo temple lodgings; a fantastic way to understand the simple, traditional lifestyle of Japan's Buddhist monks.

"Understanding fully the true nature of your own mind is equal to understanding everything." – From the Dainichi-kyo, Shingon Buddhist sutras.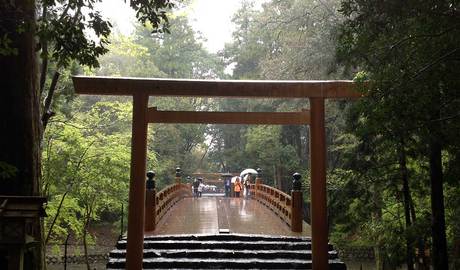 Ise's famous Shinto shrines are rebuilt every 20 years.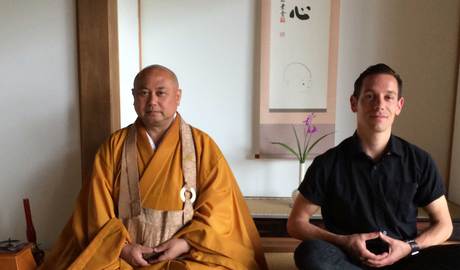 An inspiring introduction to meditation with a Zen priest in a tranquil temple setting.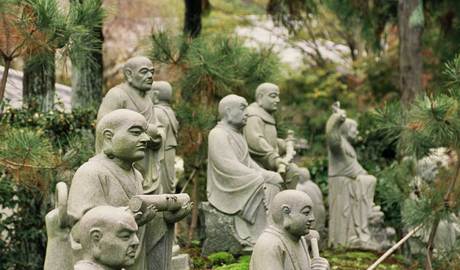 Temple number 19 of Shikoku's 88 temple circuit, Tatsue-ji offers overnight stays in simple shukubo lodgings.