Like this post? Help us by sharing it!
We love Japan. If you've ever spoken to one of our travel consultants, you'll know how much we love it – and hopefully, if you've been reading our blogs, brochures and websites, you'll know that we're passionate about inspiring other people to go there. It's why Inside Japan Tours was born: to help everybody get beneath the surface of the country we love.
This isn't limited to our customers – we want everybody to know just how fantastic this country is, because introducing people to Japan is what makes us happy. That's why we give away so much awesome, hard-won, first-hand information for free.
We're always looking for exciting new ways to share this information with you, and now we're proud to launch the coolest tool we've ever produced: an all-singing, all-dancing, beautiful animated interactive map of Japan.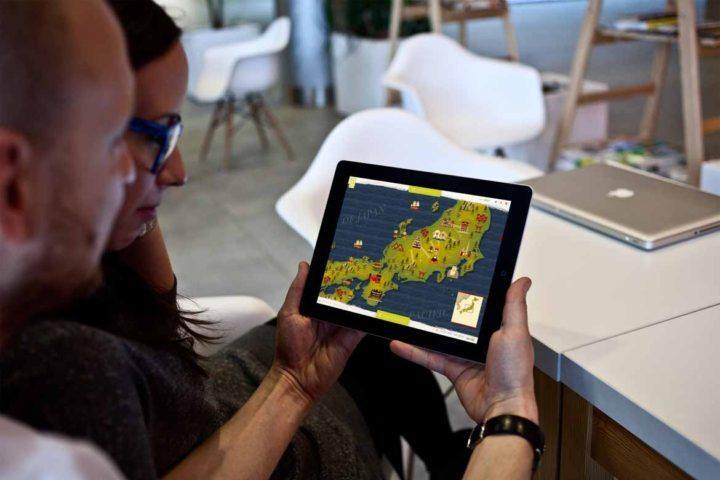 Say what?
This isn't just any old boring map – just take a look and I'm sure you'll agree. Scattered throughout the country are a handful of our favourite destinations, marked by animated icons that move when you hover over them. Click on any of the icons and you'll be instantly tranported to a photo sphere from one of Japan's most beautiful and impressive locations!
You're not limited to our choice of destinations either. Just click on the "random location" button at the bottom of your screen to begin exploring the rest of Japan – the backstreets, the famous sights, the small towns and the big cities. This is where the "get beneath the surface" really happens.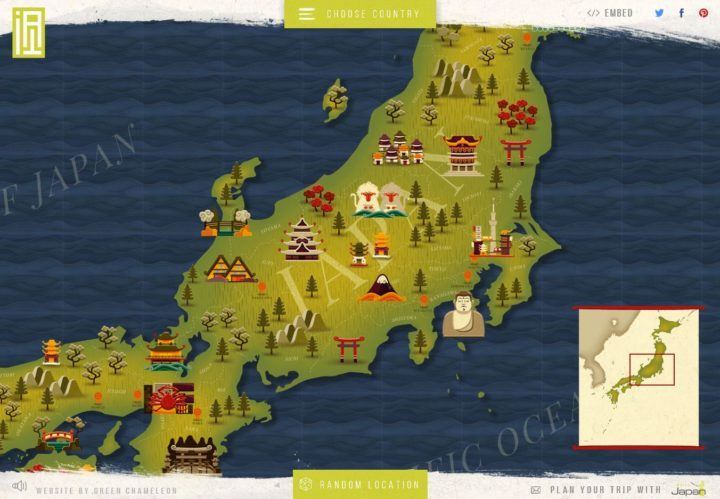 What's a photo sphere?
A photo sphere is a 360-degree panoramic photo. Imagine that you're standing inside a sphere and looking out around you: everywhere you look, there's photo – giving you an immersive travel experience without leaving your desk, sofa, train seat, or anywhere you happen to be sitting for that matter.
Some of our photo spheres are created by Google, while others are uploaded by ordinary travellers who have created them using their mobile phones – but they're all absolutely awesome. Just have a look and see for yourself!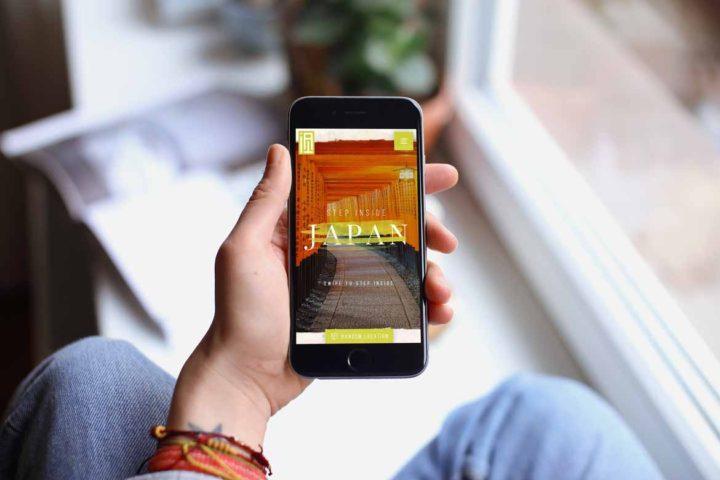 Where else can you take me?
As some of you may know, Inside Japan is part of Inside Asia Tours – and there are plenty more beautiful places you can visit with us. Just click "choose country" at the top of the map to be transported to Vietnam, Cambodia, Laos and Burma.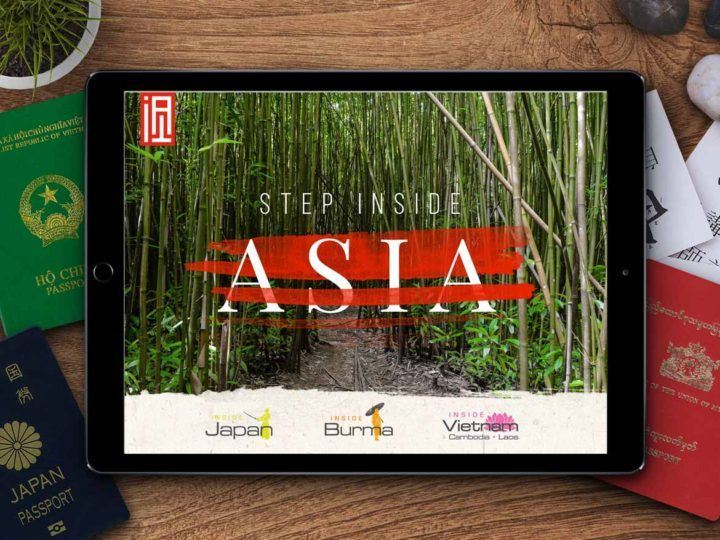 So what are you waiting for? Step Inside!
Like this post? Help us by sharing it!