Like this post? Help us by sharing it!
Planning a romantic getaway after marriage does not necessarily mean going to traditional favorites. Japan has some of the most scenic and beautiful places in the world, particularly during the spring, when the cherry blossoms are in full bloom.
Matsushima Bay
For beach lovers or those who enjoy scenic views, Matsuhima Bay is an excellent place to visit on a honeymoon. The bay offers beautiful ocean views and is known for the pine islets that dot the shores and provide stunning greenery to the backdrop of the ocean.
Tokyo
Tokyo is one of the largest cities in Japan and it offers some of the best attractions for visitors. Take a day to explore the popular shopping areas of Ginza and Shinjuku. Catch a traditional show at a Kabuki Theater. Explore the cultural heritage by visiting the temples at Asakusa.
Tokyo has a wide range of activities to appeal to any honeymoon couple, regardless of personal hobbies or interests.
Kyoto
Kyoto is the former capital of Japan and one of the most beautiful places in Japan. Kyoto features stunning Zen gardens, amazing architectural features and ancient temples that give a peek into the history of the country.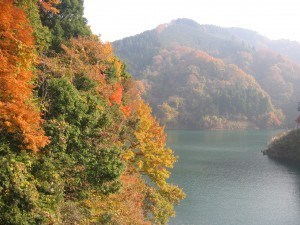 Kanagawa
Kanagawa is located in the middle of Yokohama and Kamakura prefectures, so it is a short distance away from Tokyo. That distance from the city provides the opportunity to see the beautiful nature and scenic views of Japan while visiting the temple with one of the largest Buddhist statues in the country.
Kanagawa not only features a large Buddhist temple, but also views of Mount Fuji and Hakone, which provides the opportunity to enjoy the hot springs, or onsen.
Shiretoko National Park
Shiretoko National Park is found near Hokkaido. It is an isolated peninsula, which provides the opportunity to see some of the unspoiled land and wild creatures that are native to Japan. Animals that are commonly seen in Shiretoko include bears, fox and deer.
Japan has a wide range of activities and stunning destinations that are perfect for honeymoon couples. The best place to enjoy a honeymoon in Japan will depend on personal interests because it is possible to find everything from shopping and cultural temples to unspoiled land that still has native wildlife.
Like this post? Help us by sharing it!