If you want to donate to ItsNotJustMud and help with the incredible work they are doing in Tohoku, please follow this link http://www.justgiving.com/insidejapantours-ishinomaki
This is my final blog post from Ishinomaki where I have been very privileged to spend a week volunteering with It's Not Just Mud.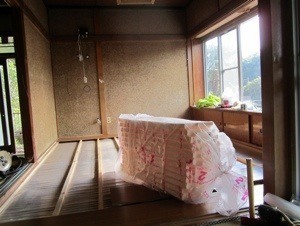 Our mission: to lay a new floor in Nakada-San's office. It's Not Just Mud are helping to renovate this building which will be the headquarters for a fishing company. The business will buy seafood from local fisherman and sell it on to buyers across Japan.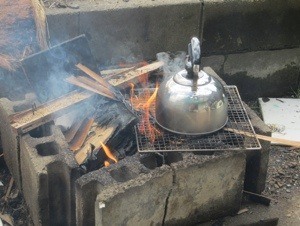 My job? Burning waste wood and making the tea…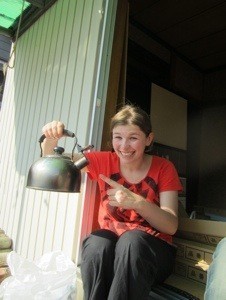 …except somehow I managed to melt the lid to the kettle spout?!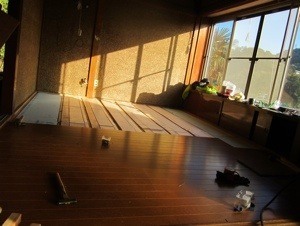 Insulation down, floorboards halfway there…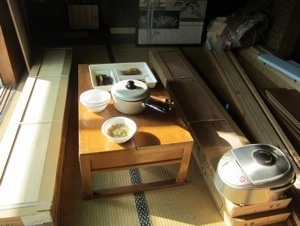 …so time for lunch.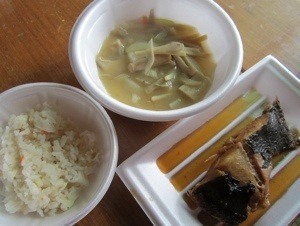 The best meal yet.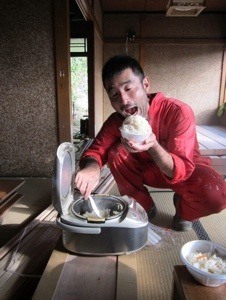 Rice mountain.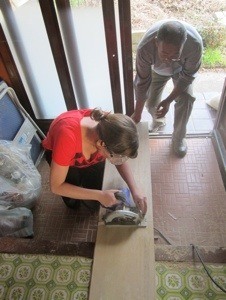 In the afternoon they let me loose with the rotary saw, hahaha!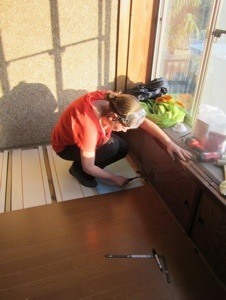 And a bit of hammering.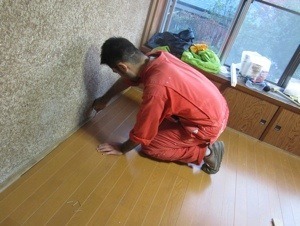 Job done. An excellent day.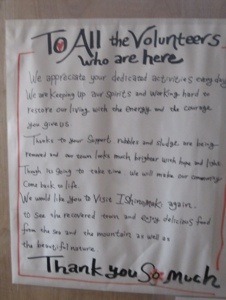 If you want to donate to ItsNotJustMud and help with the incredible work they are doing in Tohoku, please follow this link http://www.justgiving.com/insidejapantours-ishinomaki